In a year of highs and lows, entertainment world doesn't disappointment in 2022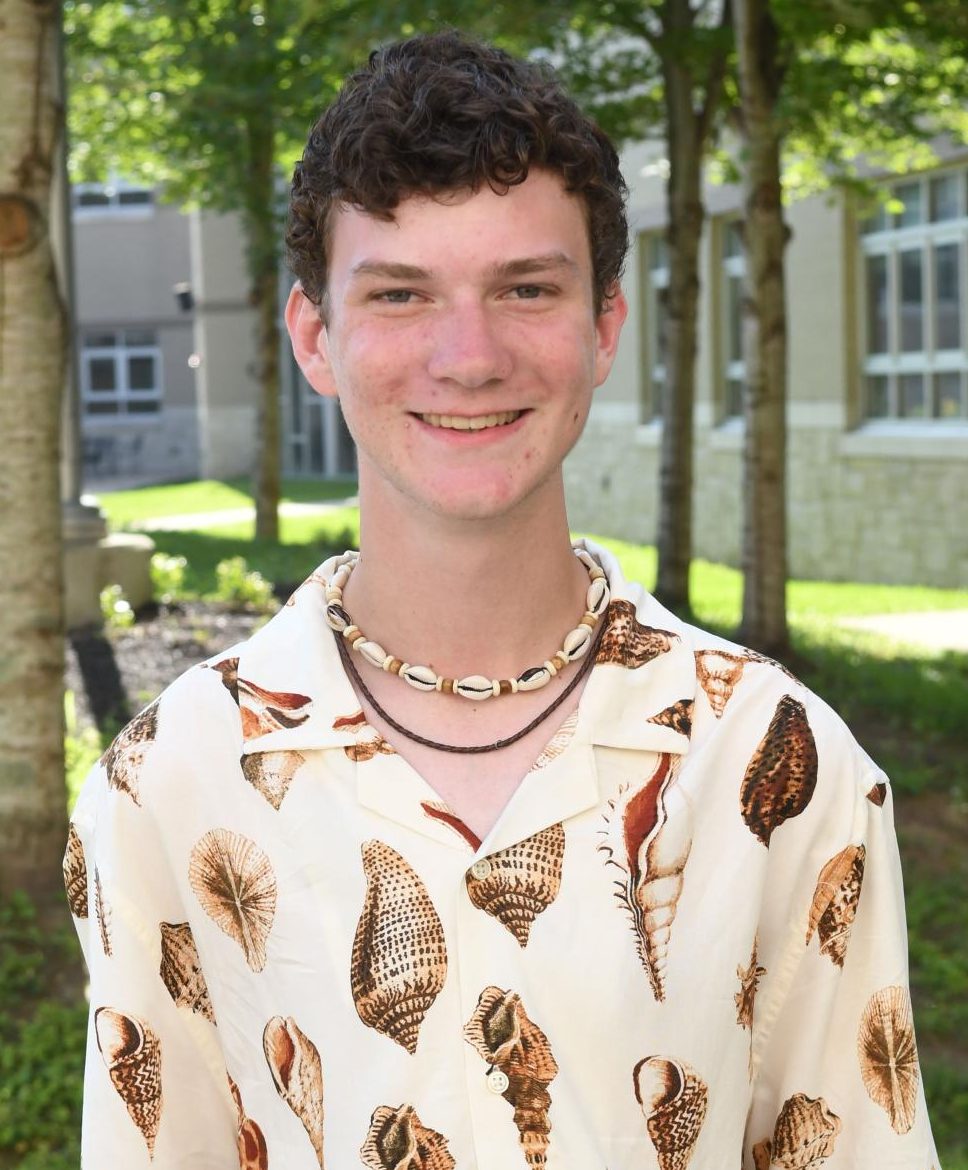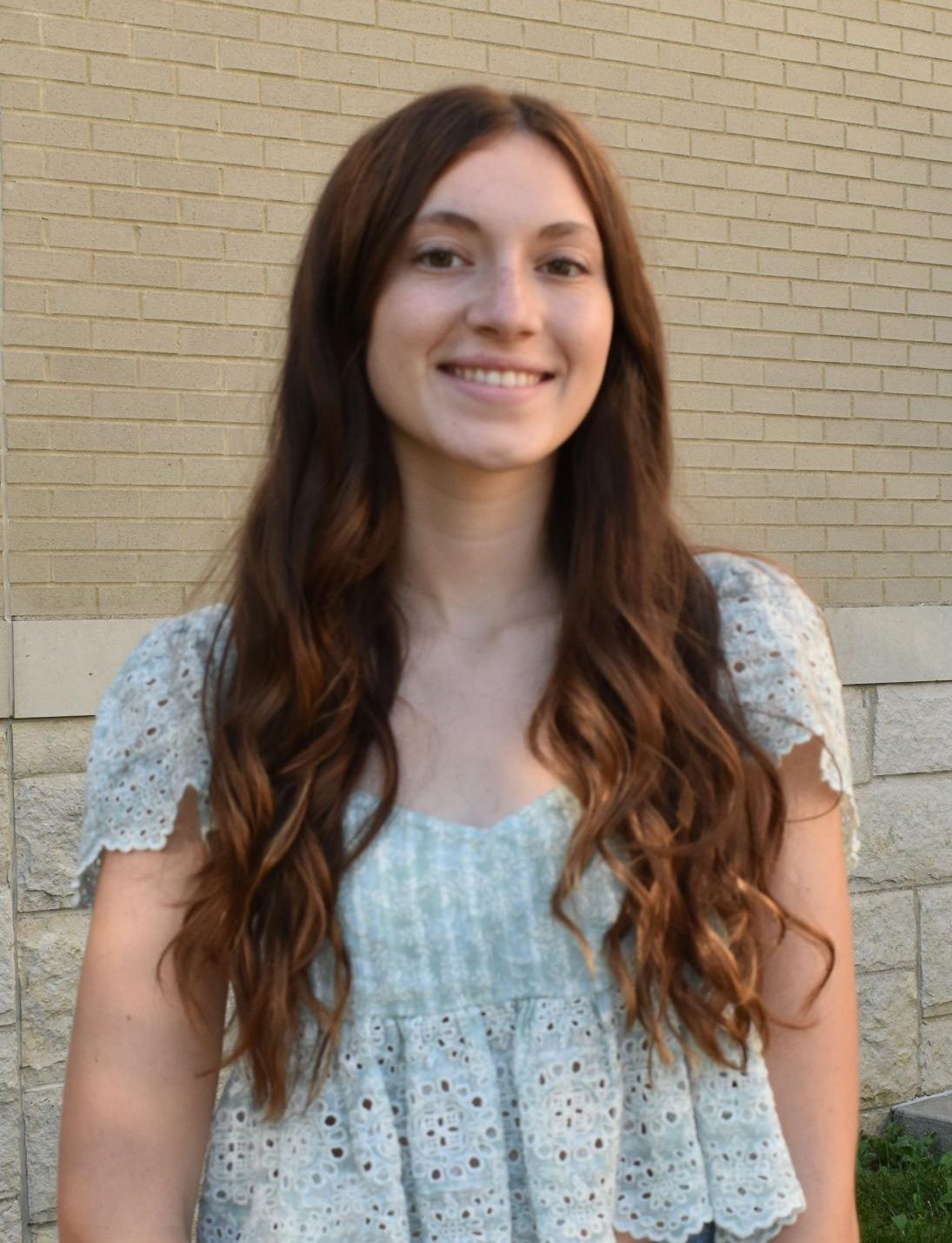 2022 was a year of highs and lows. One thing that never failed was entertainment.
Through hardships involving weather and politics, people turned to entertainment to keep them occupied, and they were not disappointed.
Reagan Hayes and Zach Ross have compiled a list of their favorite movies, music, MET Gala looks, and celebrities of 2022.
MOVIES
Reagan 
1. Top Gun: Maverick – Released on the 27th of May, the sequel to Top Gun (1986), was one of the most adored films of 2022. The film included the comebacks of beloved characters from the original movie such as Tom Cruise as Pete "Maverick" Mitchell and Val Kilmer as Tom "Iceman" Kazansky. Along with the incredible cinematography, one of the most impressive characteristics of this film was the spectacular stunts and action sequences. The flying scenes were real, they were shots of military pilots flying the plane, and the actors would sit behind them. The cast even had to undergo three months of rigorous training in preparation. Along with this, the movie used no stunt doubles or CGI. Top Gun: Maverick was certainly a film we will never forget.
2. Elvis – The King of Rock and Roll was without a doubt done justice with this exquisite musical drama based around his life and career. Elvis was released on June 24th, the role of Elvis Presley was spectacularly played by Austin Butler. The American Film Institute named Elvis one of the top ten best films of 2022, it received three nominations at the Golden Globe Awards, and the soundtrack made a No. 1 Billboard debut. Every detail of this film, from the casting, to the costume design, to the level of overall cinematic experience, was magnificently done.
3. Avatar: The Way of Water – The ever so long awaited sequel to Avatar (2009) was finally released on December 16th. Avatar: The Way of Water has a running time of three hours and twelve minutes, and every last second was captivating. This film showcased enchanting cinematography as well as outstanding versatility in the sci-fi film realm, as it highlighted the importance of family and love, rather than keeping a focal point on violence or other common themes in modern sci-fi films. James Cameron completely captured the hearts of all audiences with Avatar, then again with Avatar: The Way of Water, but he's not done yet. Plans for making a third, fourth, and fifth movie have already been confirmed, and producer Jon Landau has even revealed that the third movie is almost completely done with filming. Avatar: The Way of Water was the perfect sequel to the original, and we expect the next three films to be no less astonishing.
Zach
1. Don't Worry Darling – Released on September 23, Don't Worry Darling has shown an uncanny resemblance to the 2004 film, Stepford Wives. However, Stepford Wives didn't have one thing: Florence Pugh. This thriller movie relies on the conspiracy of life being a simulation. Real people living in a world that seems a little too perfect. The performances of Florence Pugh, Chris Pine, and Harry Styles grip you until the very end.  Though there was much drama behind the scenes, the film was captivating and is sure to become a cult classic.
2. Black Panther: Wakanda Forever – With the passing of Black Panther actor, Chadick Boseman, nobody thought a sequel to this marvel movie was possible. However, the cast stepped up to the plate. Released on November 11, Wakanda Forever various stages of grief as a kingdom mourned the death of their protector. Angela Bassett and Letita Wright portrayed family members of the Black Panther, and their performances truly made the film spectacular. Bassett's portrayal of Queen Ramonda flipped the entire movie on its head, having an equally powerful and emotional performance. This movie is truly a template for how Marvel should produce movies from now on.
3. Glass Onion: A Knives Out Mystery – Billionaire Miles Bron invites all of his close personal friends to his Greek island getaway, but the game's afoot. Released in theaters for only a week before debuting on Netflix, Glass Onion was an internet phenomenon. Having a star studded cast of Kate hudson, Kathryn Hahn, Daniel Craig, Madeline Cline, Leslie Odom Jr, and Janelle Monae, this mystery had many twists, turns, and surprises. Equally filled with comedy and intrigue, Glass Onion will be sure to leave  audiences on the edge of their seats. 
MUSIC
Reagan
1. Harry Styles: Harry's House – When 'Harry's House' was released on May 20th, the internet exploded. Songs such as 'Music for a Sushi Restaurant', 'Late Night Talking', and the most popular; 'As it Was', seemed to be playing absolutely everywhere, 100% of the time. Each song became a hit all over social media, every other TikTok sound was a song from this album. 'Harry's House' gave a refreshing and fun feeling to listeners, and even as the hype eventually died down, this album is full of songs that will be long remembered.
2. Steve Lacy: Gemini Rights – This album is full of new and different melodies and rhythms. The songs 'Bad Habit' and 'Static' were trending on TikTok for months. This album gave a very retro funk vibe, and it was very enjoyable to listen to. Although Steve Lacy was not on the radar for most, it all changed when he released 'Gemini Rights' on July 15th. Steve Lacy is now one of the most popular modern guitarists in pop culture, and his music continues to expand.
3. Taylor Swift: Midnights – There are few artists who are so deeply revered by such a large amount of people that they could easily lead them all to sleep deprivation on one particular night just to await the release of a new album. And then stay up even later to listen to the entire album- plus an additional album with bonus songs on it. But that is the chokehold Taylor Swift has on this generation. On October 21st, there was scarce a closed eye at midnight, as nearly everyone was deep in anticipation for her newest album, 'Midnights', her first in 2 years. 'Midnights' completely shattered the single-day streaming record for an album with a total of 184.6 million streams on Spotify.
Zach
1. Conan Gray: Superache – Superache has turned out to be a super hit. Conan Gray has been certified a lyrical master, creating hits such as 'Memories', 'Jigsaw', and 'Astronomy'. This album shows a true array of emotions, with somber songs like 'Summer Child' and 'Family Line' to more upbeat tunes such as 'Disaster' and 'Movies'. Released on June 24, Superache is sure to change Conan's career forever.
2. Renee Rapp: Everything to Everyone – Having previously been an actor gracing both the screen and Broadway, Renee Rapp's debut EP brings her own personal twist to the pop genre. Having songs like 'In the Kitchen' and 'Don't Tell My Mom', Rapp is unafraid to be vulnerable. 'Colorado' and 'Too Well' bring upbeat tempos to songs about escapism and regret. Rapp's powerful vocals are gripping and this EP upgraded her professional status from a mere actor to a musical star.
3. SZA: SOS – SZA's second studio album left all other albums having to send out an SOS. Reigning at the top of the charts for over three weeks, 'SOS' has gained international praise. Being a master of collaboration, the R&B singer brought the musical stylings of Phoebe Bridgers, Don Toliver, and Travi Scott to her album. Including some of her well-known singles, the track list consisted of 23 songs, with 'Kill Bill' being the biggest hit. Though most singers would be nervous to release an album during the Christmas season, 'SOS' was released on December 9 and proved to be a sensation.
TOP 3 MET GALA LOOKS
Reagan
1. Blake Lively – The 2022 MET Gala was full of versatile and exciting designs this year, but there is certainly no doubt that Blake Lively's took the cake. Every inch of this look was symbolic to the theme: In America: An Anthology of Fashion. When she first arrived to the Gala, her dress was copper wrapped in a large bow at the hip that led into a long train. As she walked the carpet, the bow unraveled and the other side revealed a teal colored fabric. The bronze in her dress was an homage to the Empire State Building, and the teal to the Statue of Liberty. She even had hidden details incorporated into this ensemble: such as a tiara and jewelry matching the teal, constellations on the train matching those of the Grand Central Terminal, her matching nails and two clutches, as well as shoes which were an ode to Central Park. Blake Lively had a mission: to pay tribute to New York City, and she certainly went above and beyond to achieve it.
2. Emma Chamberlain – Emma Chamberlain's look could only be described as 'Gilded Glamour'. She wore a ruffled cream crop top and a long white skirt with an elegant train. Her eye makeup was a beautiful mix of gold and copper. But her accessories were truly the highlight of the ensemble. She paired her outfit with a stunning vintage tiara, gorgeous rings and earrings, and an extravagant white diamond choker. This piece was extremely sophisticated, there was even controversy about its incredible resemblance to the jewels which once belonged to the Maharaja of Patiala Bhupinder Singh once wore. There was never any confirmation of this, nevertheless, this ensemble was undeniably breathtaking and one for the books.
3. Camilla Mendes – At first glance, this look appears to be a simple gold dress, nothing seems special about it. However, this ensemble was actually a reference to Alice Claypoole Vanderbilt, the socialite and matriarch of the Vanderbilt family for over 60 years. Vanderbilt once wore a masquerade gown to a ball in New York City which was called the Electric Light Dress. The dress was composed of yellow satin and decorated with glass pearls and beads which formed a lightning-bolt pattern. A built-in battery lit a light-bulb she carried, which she could raise above her head, as if to imitate the Statue of Liberty. Mendes incorporated many details into her piece to nod to this iconic dress, the shimmering gold tinsel of the dress and the glowy makeup look were hints to the way Vanderbilt's torch lit up. This seemingly simple piece was actually very unique and thoughtful, and deserved to be much more recognized amongst the other highly acknowledged looks.
Zach
1. Eliza Gonzalez – The 2022 MET Gala theme was Gilded Glamour: An Anthology of Fashion. Mexican Actress Eliza Gonzalez stepped up to the plate, appearing on the MET steps as both gilded and glamorous. In a white gem-studded dress with a draping white feather ensemble, Eliza's outfit was pure magic. She was understated, yet still managed to rise where A-Listers such as Sebastian Stan and Olivia Rodrigo stumbled. True understated perfection, Eliza earned her spot as one of  the best dressed.
2. Megan Thee Stallion – The rapper and pop culture icon Megan Thee Stallion took the theme to a whole new level. Her ensemble featured gold plated shoulder pads that can only compare to that of an angel. Her gold patterned dress had a subtle sweeping train with a high slit, yet Megan managed to still let her personality peak through. Where Megan had failed in her first MET Gala appearance, she certainly made it up with this beautiful ensemble.
3. Alicia Keys – Alicia Keys probably had one of the most modest and understated dresses of the night. However, she managed to make even the most understated dress pay tribute to the sparkling city of New York. Wearing a floor length silver dress along with a sweeping black cape that had a New York skyline embedded on it, Alicia was eye-catching and gorgeous. Along with her jaw-dropping hairstyle, Alicia proved that you could be fashionable while also keeping it modest. 
MAN OF THE YEAR:
Reagan
Austin Butler – At the beginning of 2022, Austin Butler was little known, mainly as the love interest, Peyton Leverett, to Sharpay Evans in 'Sharpay's Fabulous Adventure' (2011). But when 'Elvis' was released on June 24th, he rapidly emerged as one of 2022's biggest stars. His impeccable portrayal of Elvis Presley, as well as his beyond impressive vocalizations on the soundtrack, swooned every audience member. For his phenomenal work, this newfound star won the Australian Academy of Cinema and Television Arts Award for "Best Actor", and was nominated for a Golden Globe Award. Austin Butler made history in 2022 with his outstanding performance in this masterpiece of a film, and he will beyond question continue his legacy into the new year.
WOMAN OF THE YEAR:
Zach
Jenna Ortega – Jenna Ortega is probably best known for her portrayal of Wednesday Addams in Tim Burton's first TV series, Wednesday. However, the former Disney Channel star is no stranger to all-things creepy. Having also starred in Scream and X, two horror movies that were released in 2022, Ortega has established herself as the up and coming Queen of Horror. Though Ortega is a horror star, she is also capable of enduring all different types of roles. From starring in the Disney Channel show Stuck in the Middle, to playing Joe Goldberg's younger friend in You, Ortega is a Gen Z superstar that is taking over the entertainment industry.
Leave a Comment
About the Contributors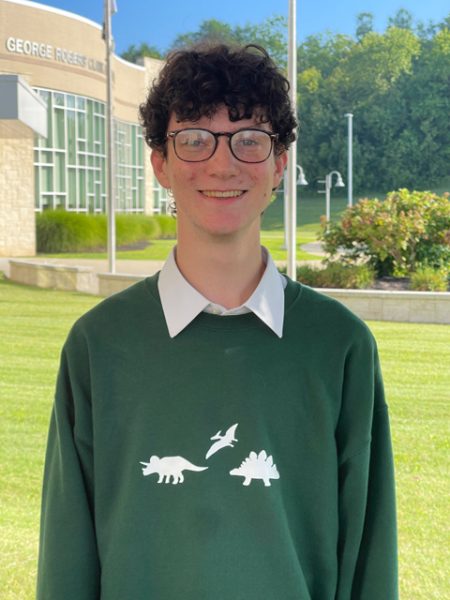 Zach Ross, Features Editor
Once upon a time, a baby was introduced into the world. Fast forward 17 years, and you may find that this baby has grown into being a very talented, amazing, and awesome Features Editor. That baby grew...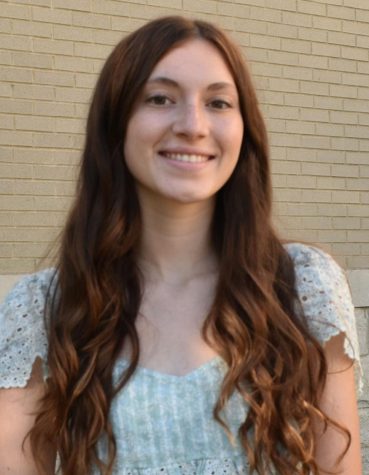 Reagan Hayes, Multimedia Staff
Reagan likes Puerta Grande, because they have better salsa. She would live in "Tangled", because she loves the adventure and love story. Her life in a song is "Dancing Queen", because she loves...