Nutcracker comes to GRC this weekend
Whether it may be singing carols, seeing Santa at the mall, or decorating gingerbread houses; every family has some sort of tradition during the holiday season.
Dancer's Pointe has been keeping their tradition alive for many years with The Nutcracker, and will present their own rendition of the iconic ballet, Dec. 9-11, at the GRC Theater. 
All around the world, dancers dedicate their time to train for the Nutcracker Production. Since 1892, this special arrangement has been known around the world. Since this is an all around the world production, different cultures have various interpretations of the story. 
"As a dancer, being able to recreate the most iconic ballet of all time is such an honor," explains Claire Martin, this year's Sugar Plum Fairy. "I love being able to pass the story along while getting to add our own individual touches that make it truly special."
After the pandemic hit, Dancer's Pointe still wanted to continue their tradition of the Nutcracker production. By having Covid-friendly options, families could practice their holiday routine. 
"These last few years we have still done the Nutcracker but during Covid it looked a little different for the audience and our studio," says Olivia Brownlee, this year's Clara. "The first year we filmed our show for families to watch at home, and then last year we got to perform but with strict precautions. Through the challenges we faced during those times our director still found a way to put this show to life. It's so fun watching the show come together week by week."
This year's show will be special in other ways as it features more male dancers than ever before. "We have three guest artists, one of which I will be partnering with as the Sugar Plum Fairy, who will help enhance our show and the storytelling process," Claire said. 
Dancer's Pointe always adds their own touch to the renowned Nutcracker Ballet Production to give dancers the opportunity to express their dedication to this art. 
"We've also gained plenty of young boys and girls this year, which is a great way to remind our community that dance can be for anyone that has a passion for it," says Claire. "I"ve always been so excited to watch all of our hard work from the year pay off during this beautiful winter show."
Leave a Comment
About the Contributor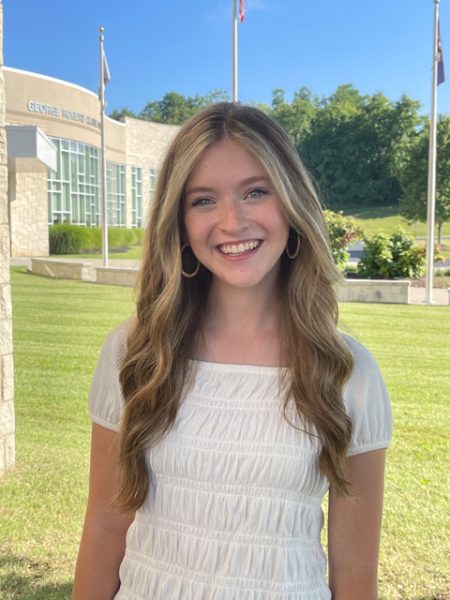 Emmie Rose, Editor-in-Chief
 Hey y'all, I'm Emmie Rose and I am definitely the funniest person you'll ever meet. I love to sing in the car like no one's listening and scroll on Pinterest until 2am. My biggest goal in life...