Student Council's Elf on the Shelf tradition continues at GRC
 It's the most wonderful time of the year! Everywhere you look, you see candy canes, Christmas trees, and Santa's elves.
Christmas at GRC brings along a newfound tradition — Elf on the Shelf. Started by the student council, Elf on the Shelf has been proven to be a hit.
The council has printed off 250 paper elves and distributed them to all teachers and staff throughout the school. The staff then gets to decorate the elves in any way they desire and hide them from the students.
"Christmas is one of the most magical times of the year, even if you don't celebrate it," says sophomore Daniela Ambriz. "This is a really fun outlet for students to spread Christmas cheer!"
Elf hunting starts on Wednesday, Nov. 30, and will continue until Dec. 14. The council will then tally up the five hunters who found the most elves and they will receive a special prize.
"Last year  we saw a lot of student participation and everyone seemed to really love Elf on the Shelf," says council member Mallory Jones. "We brought it back this year due to high demand."
Elf on the Shelf allows for student participation, alongside teacher cooperation. Being a fun activity, this gives students the outlet to explore the school in search for these colorful elves.
"I love how Elf on the Shelf brings the whole school together," says Carrie Stevens, the student council vice president. "It's pretty cool to see so much involvement from staff and students."
If an elf is found, a student can bring it Ms. Jones in Room 508, and all found elves will be promptly on display.  Once all elves are found, more will be available for staff to decorate upon request.
Don't be a Grinch this holiday season. Go out and find those elves!
Leave a Comment
About the Contributor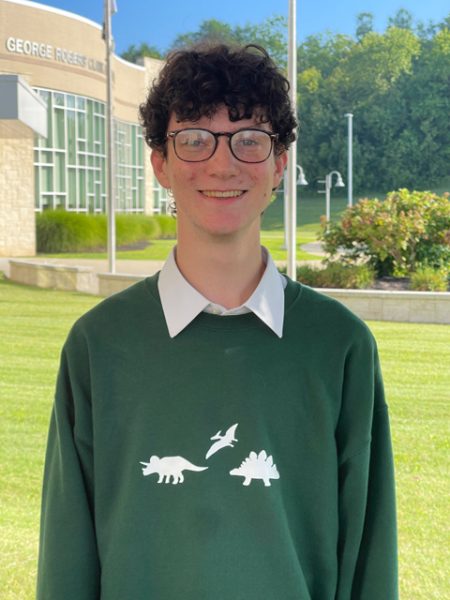 Zach Ross, Features Editor
Once upon a time, a baby was introduced into the world. Fast forward 17 years, and you may find that this baby has grown into being a very talented, amazing, and awesome Features Editor. That baby grew...