Toys for Tots Drive underway
Bringing a toy to the Dec. 2 basketball game gives you free admission
Christmas morning is usually welcomed with the warmth and the comfort of receiving thoughtful and comforting gifts. However, not everyone can afford that cozy Christmas embrace.
The GRC Student Council has teamed up with the Winchester and Clark County fire departments to get donations for those in need. Opening a Toys for Tots donation box at a boys basketball game, the council is hoping to spread Christmas cheer.
At the GRC vs Campbell County basketball game on Dec. 2, there is an alternative to buying a ticket for admissions. Simply by donating a new toy, you earn admission as well as donating to an honorable cause.
"These toys are going to kids who need it," says Hannah Skaggs, a representative on the council. "It's really going to benefit the community."
Hannah saw an opportunity to help out children in need and proposed the idea of Toys for Tots to the council.
Working with the local fire departments and the boys basketball team, the council was able to organize this beneficial event.
The council is asking for new toys, gifts that can suit any age or gender. Some examples are coloring books, stuffed animals, sports equipment, or other types of toys. 
While tickets for students are usually free, the council is encouraging students to still bring in a gift. 
"It's the gift that keeps on giving," says Hannah. "You never know how impactful this can be to a kid."
This game is highly anticipated, as one of the first basketball games of the season. The Get Rowdy Crew is also ready to support the toy drive with a fun, festive dress-up theme.
"We are doing a Santa and elves theme," says student section leader Marisol Lopez.
The Christmas season is an opportunity to share joy through a gift. Let's make sure that no child goes without a toy this Christmas season. 
Leave a Comment
About the Contributor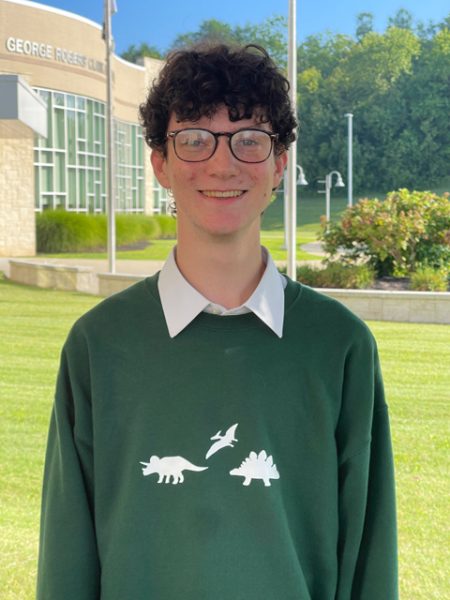 Zach Ross, Features Editor
Once upon a time, a baby was introduced into the world. Fast forward 17 years, and you may find that this baby has grown into being a very talented, amazing, and awesome Features Editor. That baby grew...