Get ALL-INvolved with GRC by joining these clubs!
GRC has many different clubs and groups for students to join. GRC offers programs which may require a specific academic level or certain courses, but there are also many different groups that anyone can join.
A Life of Giving
 "The best way to find yourself is to lose yourself in the service of others."- Gandhi. This club welcomes all students, regardless of GPA. A Life of Giving offers opportunities for students to give back to their community through donations and community service. To join, email sponsor Ms. Mills or club leader Kylie Hensley.
Academic Team
Academic Team is an organization created for students who wish to participate competitively in the Quiz Bowl team format.  Sponsor: Robyn Murphy
Animation Club
The Animation Club is a club dedicated to those who want to learn the methods of traditional hand drawn animation and for people who already know how to animate to come together and create animations in a collaborative way as closely as we can to the way animations are made in the industry to see how interested they may be in pursuing it as a career! The sponsor is Mr. Robinson, Room 318.
BC2M Club
Bringing Change to Minds is a new club focused on peer led support to improve the mental health of our school.  The club will focus on projects that are designed to help everyone in our school better cope with issues like anxiety, depression, stress and other mental health issues. Sponsors: Mr. Little , Mr. Collins, and Ms. Rector.
Buddies of the Bluegrass
 The main goal of Buddies of the Bluegrass is to make GRC's students with special needs feel more involved in our school and community. "Classroom collaboration, sports games, and special events hosted by our club- where school and community come together to uplift all students," says club president Tristen Culton. The club sponsor is Allison Conley. To join, text @buddiesof to 81010.
Chess Team (Competitive)
The Competitive Chess team first started at GRC in 2004.  Before the pandemic, GRC was a regular at the Sweet 16 State Chess Championship. The Competitive Chess Team finished in the top 4 at State in 2014. "Chess is a good way to teach life skills.  Chess requires you to think ahead.  In life if you can see a few moves ahead then you tend to avoid many negative situations," says sponsor Dodd Dixon. The students who join have an immediate impact on the team. The season begins in December and goes until the State Championship in late March. To join, email Mr. Dixon. 
Christian Fellowship Club
The Christian Fellowship Club, formerly known as Fellowship for Christian Athletes, is a place where students can be with peers who encourage them in their faith. They can develop leadership skills, make new friends, and grow in wisdom and truth. They meet every school morning from 8-8:30 in room 335 with sponsor Mr. Heinss.
Claws N' Paws
Claws N' Paws: Cards for Paws will discuss pet care and other pet-related issues. This club will take action through fundraisers and collection drives to help local animal shelters and organizations. To join, email Club Sponsor Mrs. Dotson.
Drug-Free Youth Club (DFYC)
The Drug-Free Youth Club's mission spreads the word about choosing to live a life without drugs or alcohol. Members want to help more people choose a drug-free life. Students take on leadership roles in the school, volunteer in the community, and work together to promote this lifestyle. Club sponsors are Chelsea Mobley and Bryan Downs.
To join, text @cardsDFYC to 81010.
Fantasy Sports Club
The Fantasy Sports Club brings together any students who enjoy playing any fantasy sports. Whether you spend hours figuring out which wide receiver you want in your Flex spot, are trying to figure out which point guard to draft, or want to get started for the first time, the Fantasy Sports Club welcomes all who want to participate. Together, we will meet to discuss upcoming games, strategies for setting lineups and conducting trades, and go over the latest sports news. Between football, basketball, hockey, and baseball, fans of all fantasy sports can find a spot. If you are already in a fantasy league and want to strategize with your fellow members or are looking to join a league, this club is the place for you. To join, contact Mr. Wells. Club meets in Room 221.
Future Business Leaders of America (FBLA)
This club inspires and prepares students to become community-minded business leaders. This club will enhance their leadership skills which will help them in future careers. There is also opportunity for competitions and conferences that will build community and skills as well. "It has been several years since GRC has had FBLA so this is the chance for YOU to make a difference and be a part of something new!" says club sponsor Elizabeth Scioneaux.
French Club
The mission of the French Club is to explore French and francophone culture beyond what French students do in the regular classroom. French Club often tries new foods and celebrates holidays. This club would likely be enjoyable for any students who enjoy learning about new cultures and trying new foods. To join, email sponsor Lydia Kohler. 
GRC Interact – Rotary
Community Service Club that provides opportunities for young people to work together. The goals of Interact are to recognize and develop constructive leadership, personal integrity, and discover the power of Service Above Self. The Interact Club also provides scholarship opportunities. Meetings are during club day and the second Thursday of each month from 3:40-4:15. To join, email sponsor Mrs. Reeder.
Great Readin' Club
A club dedicated to students who enjoy reading. Students will all read the same book each month and come with their thoughts and feelings to discuss with members. This club not only encourages becoming a more avid reader, but also building relationships with others and developing critical literacy skills. Sponsor: Mrs. Clevenger, Room 233
Gay-Straight Alliance
 GSA's mission is to forge ties among people of various genders and orientations. GSA hopes to broaden understanding and enhance empathy within our community, and reinforce every person's right to dignified humanity. To join, email sponsor, Eloise Lynch, or club leader Grace Kelley.
Pep Club
Pep Club promotes school spirit. "My hopes are that the events we plan allow students to find a sense of belonging/community within our school," says sponsor Amy Hynes. With Pep Club, every student is encouraged to join even if they can't attend meetings. Pep Club communicates through Remind about all events happening around GRC. To join, email Ms. Hynes.
Speech and Debate Team
Speech and Debate Team is one of the oldest programs in the Clark County school system. This activity is a great way to learn the life skill of speaking in public. "I was once asked by a friend of mine what is the one skill that all successful people have. My friend's response was that all successful people have the ability to speak in public. After that I
decided to become the speech team coach," says sponsor Dodd Dixon. GRC has competed in Student Congress, Broadcasting, Duo Improv, among many other events. This activity starts in November and runs through mid-February. To join, email Coach Dixon.
Strategic Gaming Club
The strategic gaming club's goal is to provide a haven for those who may not be accepted elsewhere. It also provides a chance to build relationships through fun games and friendly competition. Meets in room 513 on Fridays, starting at 3:45 p.m. To join, email sponsor Mr. Cooke.
Y Club
The Y-Club program provides high school students a chance to participate in hands-on activities that develop leadership skills, help one understand the importance of civic responsibility, and enhance our community through service projects.  This organization allows students to put democracy in action by participating in the KYA and KUNA Conferences and meeting with other schools from around the state. Contact Mr. Barnett or Mrs. Greenwell to join.
Young Democrats Club
The Young Democrats Club supports and helps engage students in the democratic process and assists in the electoral success of Democratic Party candidates for office locally as well as statewide and federal elections. Sponsor: Matthew Shepherd.
Young Republicans Club
Young Republicans Club assists students in becoming active, political members of society by providing opportunities to educate themselves about the issues that affect our country and to develop a better understanding of the Republican Party. Some of the activities that students are involved in include: monthly meetings, fundraising, inviting guest speakers and other activities. To join, email sponsor Kevin Andrews.
Leave a Comment
About the Contributor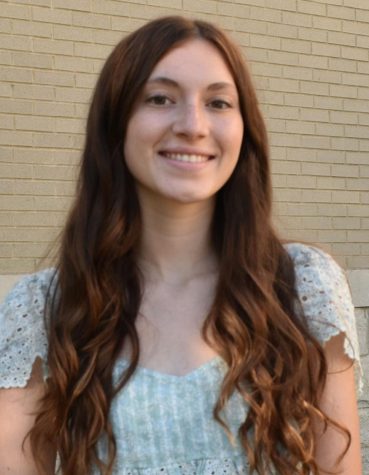 Reagan Hayes, Multimedia Staff
Reagan likes Puerta Grande, because they have better salsa. She would live in "Tangled", because she loves the adventure and love story. Her life in a song is "Dancing Queen", because she loves...