Bright Star: Bluegrass behind the scenes
The curtain opens on brassy Bluegrass vocals and the twangy tunes emanating from a lone banjo.
The silhouette of a single girl steps into the light to tell her story, filled with heartbreak, forgiveness, and passion.
Set in the small Appalachian communities of North Carolina, Bright Star has sparked much conversation since its reveal as this year's spring musical. But many people are still unsure just what this musical is about.
In 1946, Billy Cane comes back from the war to find his mother gone and his father heartbroken. However, with the help of an old friend, he pushes through the misfortune to pursue his dream of publishing articles in a big-time magazine.
As Billy submits his writings to The Asheville Southern Journal, he meets editor-in-chief Alice Murphy, a determined woman who becomes interested in Billy even after he lies about his journey to get there.Through this encounter with Billy, Alice gets reminded of her past.
Twenty-two years earlier, a 16-year old Alice had fallen in love with the mayor's son, Jimmy Ray Dobbs. Although young and in love, Alice and Jimmy's parents do not support the budding romance.
With an unexpected baby coming into the picture, Jimmy's father is overcome with fury while the couple tries everything to keep their child safe. 
The story takes many twists and turns, all while tying in the experiences of the past with the happenings of the present. As Alice takes a journey of self-discovery, she reflects on her life, remembering the trials of years past.
Transitioning back and forth between 1924 and 1946, the show is filled with many interesting characters that will make you laugh, cry, and fall in love, all in the span of two acts. 
"I think our students will be able to bring a lot of their own experiences to bear in this production," says music director Mr. Olson.  "The opening number is called 'If You Knew My Story,' and don't we all know what that feels like?"
Despite bearing through heartbreak, the experiences of this story are what make this musical very impactful. Especially in light of the disasters in the Appalachians this past summer, this tale is sure to be a platform for many to share their stories. 
Through manipulation, deception, and love, this musical based off of a true story is sure to capture the attention of many musical theatre lovers.
With auditions coming up on the 26th and 27th of September, be sure to audition for Bright Star.
Leave a Comment
About the Contributor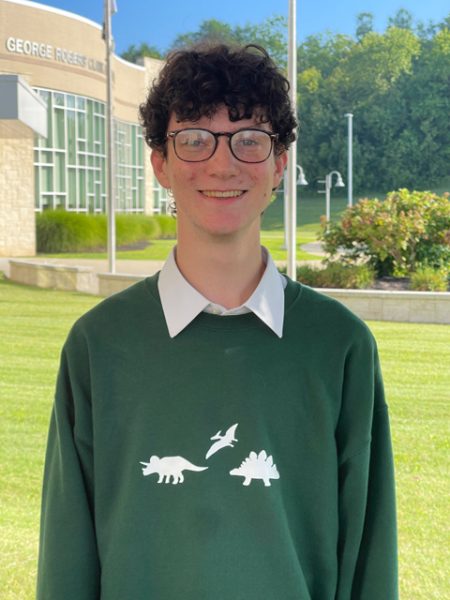 Zach Ross, Features Editor
Once upon a time, a baby was introduced into the world. Fast forward 17 years, and you may find that this baby has grown into being a very talented, amazing, and awesome Features Editor. That baby grew...