Student Council searches for freshman representation
Deadline to apply for freshman representative is Sept. 2
Senior Sunrise, Boo Bags, Elf on the Shelf… the GRC Student Council has masterminded many fun events at the school, and the new school year opens up opportunities for freshman representatives to join.
Student Council has been an outlet for student leaders to inspire change in the school for the past few years.
The Council consists of five freshman, sophomore, and junior representatives, and the seniors take up executive positions. With the anticipation for new projects, they need freshmen participation. 
"Our Student Council is able to talk a lot with the principals and administration about policies and things that the students want to change," says the Student Council president, Barbara Sheehan. 
The group acts as a student-led organization that collaborates with peers, administration, and staff to create a better school environment for students at GRC. The Council is looking for leaders within the freshman class who can appropriately express the opinions of their grade.
The committees work closely with administration to create methods of improvements for  students. They also provide an outlet for each class representative to share a specialized voice for their grade.
"Committees are able to tackle a lot of different problems and a lot of different aspects of Student Council," says Barbara. 
While the Student Council works as its own body of student leadership, they also work closely with other clubs, such as the Pep Club, to create exciting events to boost school morale and make a fun environment. 
Currently, the student council is missing the voices of incoming freshmen.
"Freshman have the longest times left at GRC," says Barbara. " They have opinions that we haven't yet had and new perspectives. It's what we are doing now that's going to impact them the most."
Freshman applications have been posted around the school, both in Google Classrooms, paper flyers, and even on the GRC Student Council Instagram page. Applications are open through Sep 2.
More information about the election process will be provided once the applications are accepted.
Any questions can be directed to Mr. Williamson, the council's advisor, in room 518. 
With the new year comes the opportunity for freshman leaders to rise up.
Apply to Student Council and be a voice for the people!
Leave a Comment
About the Contributor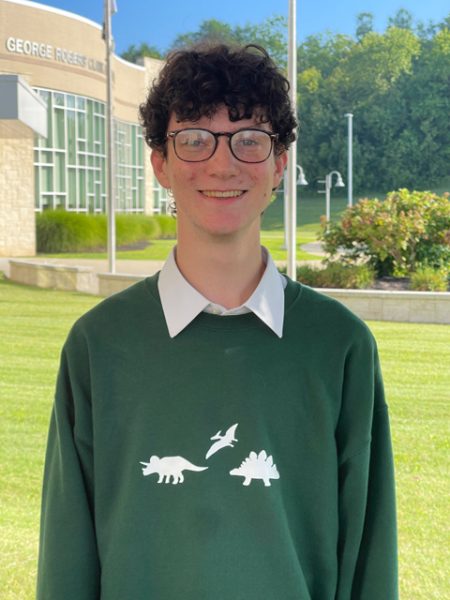 Zach Ross, Features Editor
Once upon a time, a baby was introduced into the world. Fast forward 17 years, and you may find that this baby has grown into being a very talented, amazing, and awesome Features Editor. That baby grew...