Students accepted into GSP, GSA
Congratulations to the following students on their selection to either the Governor's Scholars Program or the Governor's School for the Arts.
Governor's Scholars: Ruthie Houston, Madison Marsillett, Claire Martin, Lilyana Rosas, Barbara Sheehan, Mason Boley, Hunter Cooper, Cooper Kincaid, Jackson McCormick, Tennyson Prater.
Governor's School for the Arts: Charles Wesley, Musical Theatre; Emma Hackworth, Musical Theatre; Courtlin Crabtree, Vocal Music; Silas Coogle, Creative Writing.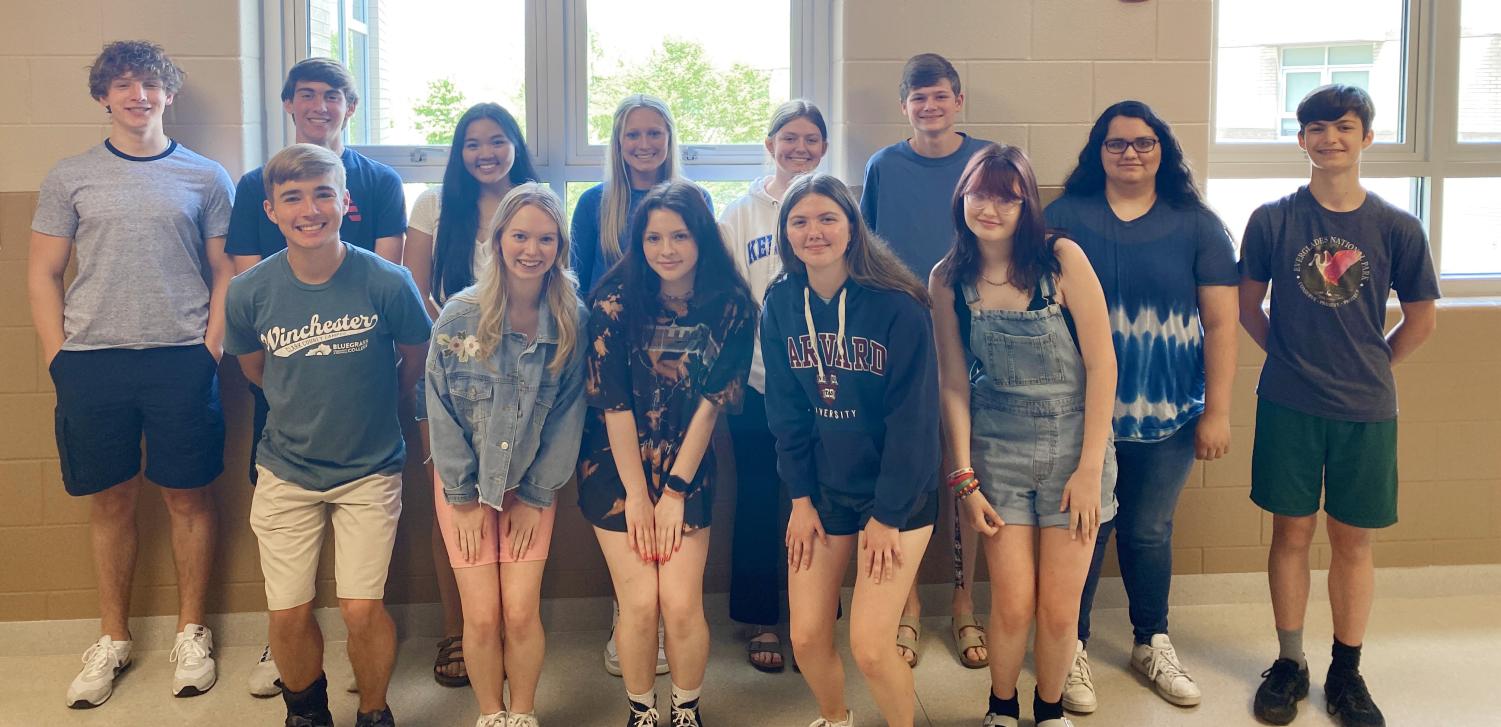 Leave a Comment