A fit, free summer
Teens ages 14-19 can work out for free all summer through August at Planet Fitness
For high school students, it is hard for some to save money or even come by a moderately good job. Some may only ascribe the paycheck they get to things they need and can't afford anything else, like a gym membership.
But, as young, changing students, fitness is a pretty important factor in our lives. The older we get, the more our metabolism lacks and it is harder for us to stay in shape. So, Planet Fitness is making it easier for us. 
Planet Fitness is offering high schoolers between the ages of 14 to 19 to work out for free at any of its 2,200 Planet Fitness locations through Aug. 31. Anyone under 18 must register with a parent or guardian online or in person.
This initiative is called the High School Summer Pass. Planet Fitness created this to motivate high school students to make fitness a priority.
In an interview on WLEX-TV, the Chief Executive Officer at Planet Fitness, Chris Rondeau, explains, "As the leader in fitness, we believe we have a responsibility to provide a welcoming, safe, and judgment free environment for high school students to improve their physical and mental wellness."
If there are more students in the gym, then other students may feel more welcome and less stressed to show up. 
As mentioned by Rondeau, this pass will not only help physical health, but mental health, as well. In a study, Rondeau detailed, "Our study found that nearly all (92%) high school students agreed that when they are regularly physically active, they feel much better mentally."
This, hopefully, will empower teens to create life-long workout habits to help them succeed in different aspects of their lives.
"Whenever I feel stressed or need to clear my mind I go and work out and it just helps me put my focus on something else and clear the negative mindset I'm in," said sophomore Addison Baber. 
Working out and going to Planet Fitness may help in creating a routine for students, as well. Having a daily routine can make you feel more productive and have a good foundation for the rest of your day.
"One of the best feelings is finishing a workout," said junior Paige Kleykamp. "Not only does it prepare you for the day and get your blood pumping, but it also makes you feel proud of yourself. Working out is a great thing to add to your daily routine, being healthy will ultimately result in you being happy."
As students, we should take advantage of this free opportunity.
We can start to accumulate a healthy routine and relieve some stress at Planet Fitness.
Leave a Comment
About the Contributor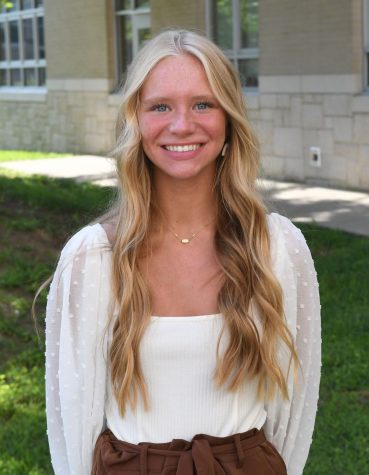 Macy Daniel, Features Editor
Macy would go for Don Señor because they have better pollo bandidos, but Puerta Grande has good Alfredo. She would live in "Shark Boy and Lava Girl"...