GRC senior captures life through the camera lens 
What started as a hobby has now turned into a livelihood for senior Olivia Durphy. 
Olivia started taking pictures for fun in the summer of 2020 and now she has built up her own photography business, Baba Lou photography, where she specializes in photographing seniors, couples, portraits/ individuals, and families.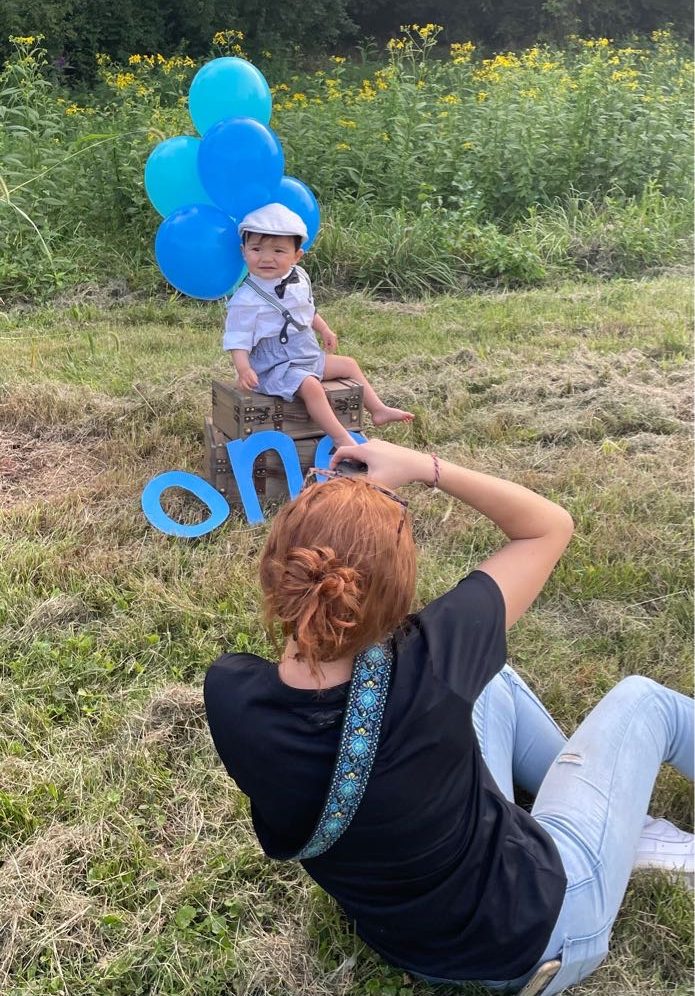 Olivia began in the summer of 2020 using her phone and an old camera to take simple self portraits but she quickly learned that she wanted to do more. "I realized I loved what I was doing and creating. So, I got a professional camera and started using it all the time on anyone or thing I could!" said Olivia.
Over the last couple of years Olivia has learned a lot about the process of running a business.
"I have learned to have patience with the process of getting where I want to be," said Olivia. She plans to turn her small business into a lifelong career. 
Not only has this experience taught her things about running a business it has also has helped Olivia learn things about herself.
"I'm learning my own creativity and talent, and most wonderfully, I've learned that there is simply so much beauty everywhere," said Olivia.
Olivia enjoys every aspect of photography but one aspect stands out above the rest. "My favorite part of being a photographer is getting that perfect photo for my client, showing them, and then getting really excited about the results," said Olivia. 
Booking Baba Lou photography is very simple. "All you have to do is message me on any of my platforms, and we will discuss all the information, details, etc," said Olivia. Olivia has many different media platforms for her business. She can be contacted through email, instagram, and facebook. 
There is power in photography and Olivia strives to harness that power in order to portray the joys of life.
"There is a beautiful story and a gorgeous life to each and every person I work with," said Olivia. "I'm just proud to be a small part in capturing special moments for lovely people."
Contact info:
Email- [email protected]
Instagram- babalouphotography
Facebook- BabaLou Photography
Leave a Comment