Curry's latest album shows his unique style
Florida rapper Denzel Curry drops the highly anticipated album Melt My Eyez, See Your Future. This is Curry's fifth studio album and was released independently. 
Denzel Curry has been in the game for a long time now. He has proven himself over and over again as one of the best and unique rappers of his generation. From his early days of releasing music that was full of energy, to now getting more lyrical and reflective of how he feels on his latest album is really nice to watch his growth.
Denzel starts off strong with Melt Session #1.  On this song Denzel takes you to his head and tackles his issues in life such as emptiness and the stress of fame. He also addresses baggage that he carries from the past such as being sexually abused as a child. This song had very smooth instrumentation and Denzel gave a great delivery. 
Denzel keeps the energy going into the second track Walkin. I like how Melt Session #1 outro ties into the intro of this song. This song was very cool and one of my favorite songs so far this year. The beat on this song was smooth. I loved the main sample he used. His delivery was great and allowed him to float. I like how he samples different things you would hear in nature such as a horse walking and birds chirping. I thought that was super creative and helped add to the ambiance of the song. I particularly liked the second half of the song more.
The eighth track Ain't No Way brought great energy. I really enjoyed this song. It reminded me of some of his old stuff. I really loved the build up to the beat drop. The song was stacked with features. Each feature was properly placed and each one killed their performance. The song talks about his insecurities with people not thinking he's good enough. He hopes that this album will change the narrative.
The twelfth track Sanjuro was great. I loved the delivery on this song. In this song, Denzel talks about growing up in his home state of Florida. The song was very fast paced and hits you out of nowhere. 
Overall Pros: This album was very consistent and cohesive. I liked Denzel experimenting with new sounds and executing on each song. The length of this album was perfect. He got out what he wanted to say, but didn't drag it out too far. 
Cons: The album didn't have any hits. All of the songs were satisfactory, but very few stood out to me. I also don't think it has great replay value.
Overall I enjoyed the album. Denzel showed out and gave a solid performance. I don't think this was his best work but was still solid nonetheless. I would give this album a 7/10.
Leave a Comment
About the Contributor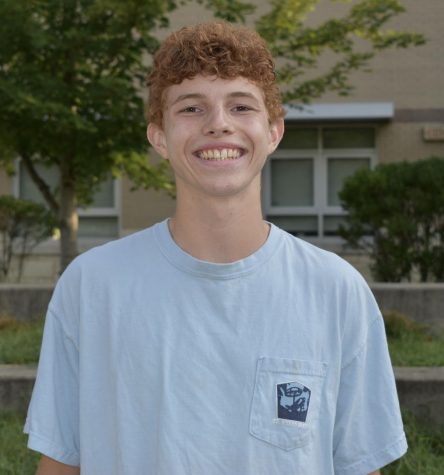 Hayden Cecil, Multimedia Staff
Hayden is most afraid of big stray dogs. He thinks Goldfish are better than Whales and he thinks the extra cheddar Goldfish are a gift from heaven. If...