First-Ever Boys Volleyball PowderBuff set for May 15
Boys Volleyball? Happening at GRC? No Way? Yes! The first-ever boys volleyball "powderbuff" tournament is set to happen very soon. 
The event will take place at the GRC Arena on Sunday, May 15, beginning at 1 p.m., so free up room in your schedule. 
The all-boys tournament will be grade against grade to see which will end up on top. The event has some requirements that would have to be met if you want to participate in the game.
All players can sign up and pay a $10 admission fee to play which also gets you an event T-shirt. Players must wear athletic shoes to play in the gym. If you don't wear athletic shoes to the game you will not be able to participate in the event. Players also must wear the T-shirt they are given, from paying the $10, to be allowed to participate in the tournament.
Sign up as soon as you can because sign-ups will end on Thursday, May 5. You can sign up in the cafeteria during all lunches. 
The girls volleyball players will coach the teams and plan to have a practice day for all those who sign up. All four grades will practice on Thursday, May 12, to go over plays, strategies, and techniques for hitting the ball to help the boys be prepared for the tournament. 
Seniors will practice at 4:30, Juniors at 5:00, Sophomores at 5:30, and Freshman at 6:00.
If you want to be a spectator instead of playing then there will be a $1 admission fee that can be paid at the entrance. All funds will be used to fund future events.
See Abby Kubican or Marissa Gilchrist for more information on the event. 
Please come out and support this opportunity to play in and watch the first-ever Boys Volleyball "Powderbuff" Tournament.
Leave a Comment
About the Contributor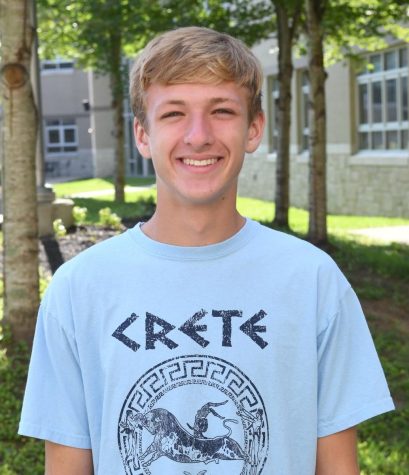 Joby Mitmesser, Multimedia Staff
Joby would choose Don Señor, because the food is more filling, also they play movies while you eat (Spider-Man, San Andres) He would live in "Avengers...