Bonnie Wright and her 'gentle' approach to environmental change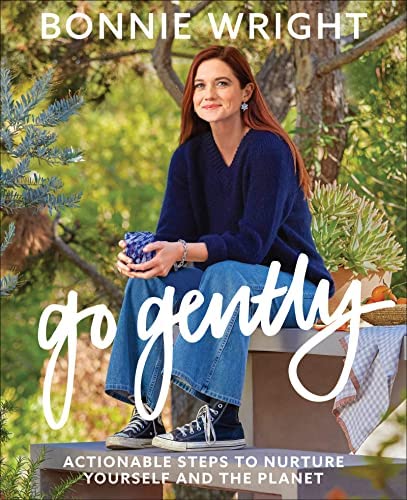 In recent months, I stumbled across a new platform created by environmental activist Bonnie Wright, involving a wide range of issues on how we as humans can take gradual steps, large and small, towards bettering our impact on the environment.
This platform, Go Gently, coincides with the lead up to the release of Wright's new book, Go Gently: Actionable Steps to Nurture Yourself and the Planet, and boasts a Youtube channel, a website with regular articles, and various social media accounts with sizable followings.
Wright has given insight into the name of this platform in saying, "go, is the hard, firm, call to action and gently, the soft, loving and understanding way with which to go about it all."
I discovered this newly developed platform first on Youtube where Wright has been posting a series of episodes leading up to her book's release that include an extremely unique combination of tutorials, lifestyle vlogs, and sit-down discussions.
What I found genuinely captivating about these videos that had me waiting for each new episode was how Wright is so clear in her intentions towards bettering the planet through educating those in the community she has curated. 
When it comes to the environment it is all too easy to fall down the rabbit hole and become overwhelmed with anxiety and despair over the damaging impact you can be causing to the planet with day-to-day actions.
With that said, it comes as no surprise that when radical lifestyle changes are thrown at you to "save our planet before it's too late" the stress can cause you to try to ignore the issue of change as a whole to avoid thoughts that what you are doing is harming the planet. I, myself, am especially guilty of this. 
So came to find Wright's work of introducing slow changes to your life that ultimately you can be proud of, it was a breath of fresh air. Wright described the approach she is trying to teach and said: "By shifting the way you approach seemingly small daily actions, you'll begin to understand the larger systems at play and how your individual choices can make a big difference. It's the little things we do each day that add up to the greatest impact."
Whether it be saving wrapping paper to reuse after a special occasion or consciously going through our wardrobes, Wright introduced a standard that I believe can be benefited from and that she has shown is easily achieved through simple measures each day.
I have taken from Wright the simple knowledge and ideology that it is important to remember that you don't have to go from zero to one-hundred overnight, and to realize we as humans make mistakes and we can't weigh ourselves down with them so much that we quit trying to help our planet completely.
Wright said it best with the statement: "Everyone is at different phases of their journey, we are each doing everything at our own pace, based on the time, access and interests we have."
Wright's first book, Go Gently: Actionable Steps to Nurture Yourself and the Planet, is on sale everywhere as of April 19th.
Leave a Comment
About the Contributor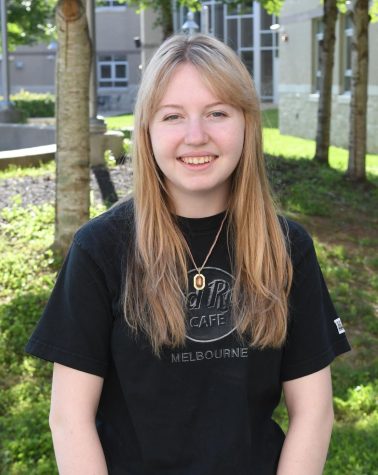 Reagan Smith, Multimedia Staff
Reagan Smith would pick Puerta Grande because that's where she grew up going with her dad and she has memories associated with it. She would live in "Sound of Music" because who wouldn't want to...