An infectious case
Cases of 'smiles' are spiking at GRC
"Smiling is infectious, 
You can catch it like the flu.
Someone smiled at me today,
And I started smiling too."
-Spike Milligan
Amidst the duration of this long, exhausting trial of Covid, we have heavily focused on preventing the spread of the infectious virus but have forgotten the one essential gift given to all people alike.  This gift, as Milligan stated, is infectious.  Contagious but not contaminous.  The innate nature of a genuine smile. 
"Seeing other people smile again just makes me wanna smile," says sophomore Clay Turley.
As we approach the close of a second year enduring Covid restrictions, the long-awaited removal of the in-school mask mandate has finally arrived.  Students and staff rejoice together at the notion of seeing one another's face once more.  
"I feel like being able to see people's faces and smiles makes life almost feel normal again," Says junior Alexis Ritchie. "It's good to see facial expressions and smiles after not seeing them for such a long time."
Symptoms of a smile include lifting of the eyes, sore cheeks, rising corners of the lip, emotional empathy, and intense feeling.  In most severe cases, one may shed a tear or burst in laughter.  
Seeing a smile "makes me feel happy that other people are happy," says senior Matthew Beschorner.  "I'm excited because I can see the smiles with the mask off." 
Although wearing masks helps prevent the spread of Covid, we unknowingly prevent emotional empathy through facial expressions.  
"It's nice to see people talking and laughing," says senior Emily Schooler, "and not just, what seemed to be, straight faced."
As we now walk the halls, we can encounter smiles and laughter.
Cases of "smiles" are spiking at GRC.  We have reached the red zone.
Leave a Comment
About the Contributor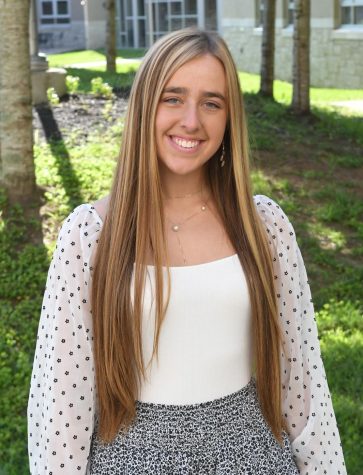 Tristen Culton, Multimedia Staff
Tristen likes Puerta Grande because the environment and setting is more hype. She would live in "Cinderella" to have a try at the glass slipper. The...