Super Bowl Halftime Show: It's all California Love
Arts and Entertainment Editor Ella Cooper reviews the Super Bowl halftime show
As the late, great Tupac once said, "California knows how to party."
And what better representation than the 2022 Super Bowl Halftime Show. 
The 2022 Super Bowl has been the excitement of the month. Since we live close to Cincinnati, many people tuned in to cheer on the Bengals. My excitement, however, was for the halftime show. 
I remember the exact moment I heard about the setlist for the show. I was ecstatic. I don't think I have been this excited for a Halftime show since Lady Gaga performed in 2017. 
This is the most excited my parents have been, as well. This was their generation of music. It is like their Drake or Meg Thee Stallion.
The combination of Eminem and Kendrick Lamar with Dr. Dre, Snoop Doggy Dog, and Mary J. was a way to please people in every decade.  
After doing some extensive research, I found out that this is the first time rappers have been the center of the halftime show. Again, excitement was an understatement. 
I enjoyed the simplicity and flow of the show. When you have a group of performers as talented and renowned as these, there's no need for anything too outrageous. 
The setup was interesting. It was an all-white set of buildings with many performances on the roof. It felt like I was watching a house party that I wish I could attend. I mean who wouldn't want to dance with Dr. Dre and Snoop Dog. 
After doing even more research, I found out the buildings had pieces of landmarks in Compton, where Dr. Dre formed is world-renowned group, N.W.A. 
All elements honored Compton and the music that came from it. The performers' dances were particular moves that started on the west coast. They even had vintage Chevy Impalas, a nice nod to Snoop Dog and low rider culture. 
Starting with Dr. Dre and Snoop was a smart move. They're both from California, which they frequently reference in their music. Also, it was a nice homage since the game was in Los Angeles. 
 The Next Episode was an excellent opener that got you up on your feet. I thought it was very cool having Dr. Dre on the soundboard, then him coming up through the top of the house. 
Then, they performed Dre's verse from California Love.
Though I wish Tupac could have been there, I was slightly relieved there was no hologram. I understand they try to honor their memory, but I feel the use of the hologram does the opposite. 
The camera panned to the bottom art of the platform, and I saw 50 Cent? I am still very shocked and somewhat confused about his appearance. Yet, it makes so much sense.   
Mary J. Blige showed up looking gorgeous as ever. Her outfit looked like little shards from a mirror that sparkled so beautifully. 
She performed soulful renditions of Family Affair and No More Drama. She had a magnetic spirit which made you feel her pain in the songs. 
I enjoyed the performances as I patiently awaited my favorite one. And he did not disappoint. 
In my opinion, Kendrick Lamar stole the show, with his performance of  Alright and his mentions of N.W.A. This choice was honoring Black History month as well. 
One of my favorite things about him is that he does not need much autotune in his songs to sound good. He sounds the exact same life as he does if I were to listen to him on Spotify. 
His performance with the dancers was set on top of a photograph of the city of Compton. Nice touch, Kendrick.  
I was lucky enough to also hear Eminem perform my favorite song of his, Lose Yourself.
Every time the song comes on, you just feel motivated to take on whatever the world throws at you. I believe this would be a perfect theme song for the Super Bowl itself.  
I know he didn't go anywhere but it feels refreshing to see him perform. It's nostalgic in a sense. The live brass instruments made it 10 times better. 
There were still a few moments that I was not too happy with. I felt that each performer needed more time. I understand that they could have had a time limit, but the whole performance seemed too short. 
Also, there's nothing wrong with 50 cent, but his performance could've given more time to Kendrick or Eminem who had practically no time. 
All in all, the show itself was a stellar comeback from what was an utter letdown from the Weeknd. 
It felt like I was at a concert, which I loved. Most other halftime shows just feel like a spectacle. It can sometimes feel like they're there to show off instead of making music. 
This one had such a nice flow and reason to it. And when Dr. Dre sat down and started playing Still Dre to close out, it was such an unforgettable moment. All the performers came on to the stage to perform with Dr. Dre.
It was mind-boggling to realize that all of these talented people were on one stage together.  I did not expect, however, for that to be the end of the show. 
It left me wanting more, which now that I look back could have been purposeful.
It's all California Love from this Kentucky girl. 







Leave a Comment
About the Contributor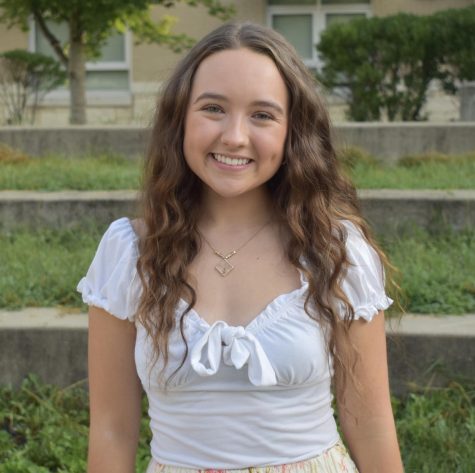 Ella Cooper, Arts & Entertainment Editor
Ella is most afraid of opossums. She thinks Whales are better than Goldfish because they have more flavor and they are just superior. If she were a type...