CCPS joins effort to assist Western Kentucky
Gift cards are being accepted through tomorrow at GRC
On Friday, December 10th, Western Kentucky experienced "one of the worst tornado events in Kentucky history," stated Governor Andy Beshear.
It is believed that the tornado traveled 128 miles in Kentucky. 
Western Kentucky has received so many supplies that schools and agencies there have asked Clark County's help in receiving financial assistance for the residents.
Clark County Public Schools will be accepting donations in the form of gift cards until Friday.
Visa, Mastercards, Walmart, and Kroger gift cards are all appreciated and accepted.
The need for supplies will be long term, so be on the lookout for a second drive whenever we return from Christmas break. 
In light of the recent events, we have seen the entirety of Kentucky rise up and come out to support those in the West. Kentucky has been a home for many people, and we have proved that united we stand. 
If it is possible for your family to help, please bring a gift card to any Clark County Public School or the Central Office.
They will all be delivered to Western Kentucky to help those affected by the tornado. 
As a county, our hearts go out to those in Western Kentucky who were affected by this heartbreaking natural disaster. 
Leave a Comment
About the Contributor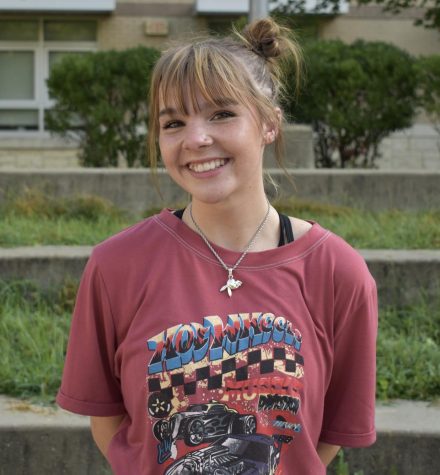 Catie Citty, Multimedia Staff
Catie is most afraid of the dark. She thinks Goldfish are definitely better than Whales because Whales have a weird aftertaste. If she were a type of shoes...