End-of-year events planned
Undoubtedly, the students of the 2020-2021 school year have had an abnormal year.
Although it has been eventful with all of the quarantines, tests, and losses, GRC students have had a pretty dull school year, activity-wise.
There was no homecoming spirit week or dance. No roaring student section at sports games. No soiree.
Luckily, Ms. Hynes's leadership advisory is focused on planning fun activities to raise the students' spirits.
First, a Glow Dance will be held in the Courtyard on Friday, May 14th, from 8:30 to 10:30 p.m.
Three hundred tickets will be sold the week of the dance during lunch.
The glow dance is open to all grade levels.
A projector will play Just Dance all throughout the night and glow paint will be available to help everyone get festive! 
Another event that has been planned is Senior Field Day.
On May 24th, after graduation practice, seniors will participate in a full-filled day of activities. 
If rain is an issue, field day will be moved to May 25th.
Another senior event Hynes's advisory has organized is Senior Sunrise.
This will consist of seniors coming to the student parking lot on Tuesday, May 25th, from 7 to 8:30 a.m.
Students may bring blankets or chairs to sit on and eat breakfast. 
While the year may not have been what we expected, we're hoping to end it on a good note.
"Although I'm really excited for the events our advisory has planned, I'm really sad to see this particular group of students go," said Ms. Hynes. "They've worked so hard to make sure we end the year with a bang! I really hope students have a good time."
About the Writer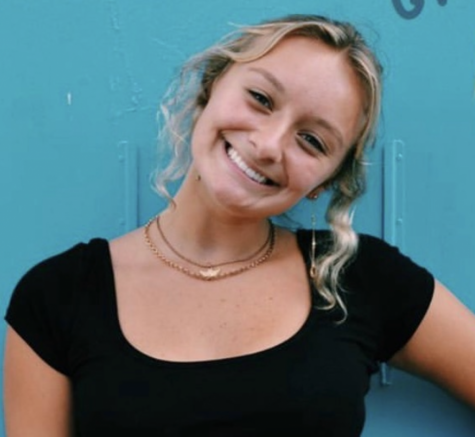 Ella Lucas, Multimedia staff
Ella, also known as Bean, is a senior at GRC. Her favorite sound is toots and she say the best part of waking up is getting a fresh start. If she had to...