Q&A with Testing Coordinator Mr. Osborn
Advanced Placement tests began today. Smoke Signals staff member Campbell Taylor gets some helpful information from Eric Osborn, testing coordinator.
Advanced Placement testing began today and will run through June 11.
Smoke Signals asked Testing Coordinator Eric Osborn a few questions regarding AP testing…
Will tests this year be similar to the online test last year or previous years before COVID?
Prior to last school year, all AP exams were paper/pencil format.  Last year's exams were all online and they were shortened versions.  This year there were paper/pencil and online options available.  Each AP teacher determined which option would be available for their course and students indicated their preferences accordingly.  The online version this year is not a shortened version, but will be full length.
Spring 2021 AP examinations will be provided at various times and in paper/pencil or online format.  Students in AP courses join an online classroom for each AP course.  When they join the online classroom, they are automatically registered to take the exam.
If a student decides not to take the exam, they can cancel at any time this school year without penalty.  This is only due to issues surrounding Covid.  In the past, and most likely starting again next school year, students would have to pay a cancellation fee if they cancelled an exam after a certain deadline.
What has the College Board done to address learning gaps with AP content?
CollegeBoard has provided extra online materials for both teachers and students to attempt to close any learning gaps that have happened due to the online format.
How should students prepare for their tests?
Classroom participation and taking advantage of extra study sessions provided by the teachers is the best way to prepare for an AP exam.  Also, I would encourage students to take advantage of all of the free online study materials provided by Collegeboard.
What is your advice to students taking the AP test?
My advice for all students taking an AP exam would be to relax.  I know, easier said than done.  But just try to frame your test day with the mindset that you have worked all year to prepare for this.  You are as ready as you can be, so relax and do the best that you can.  Try not to stress too much if you get a question or questions that you have no idea about.  Move on to the next one.  We have many courses with high pass rates, so trust in your preparation.
About the Writer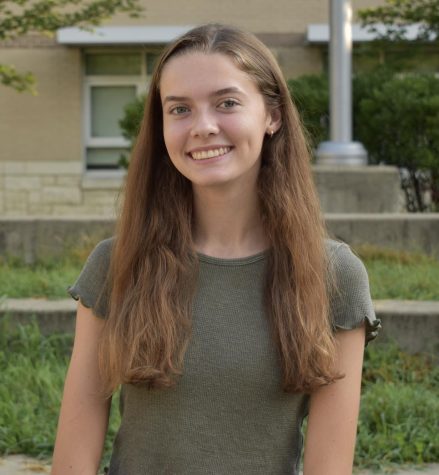 Campbell Taylor, Features Editor
Campbell is most afraid of squirrels. She thinks Extra Cheddar Goldfish taste better than Whales. If she were a type of shoe, she would be Nike tennis...