Student initiates donation drive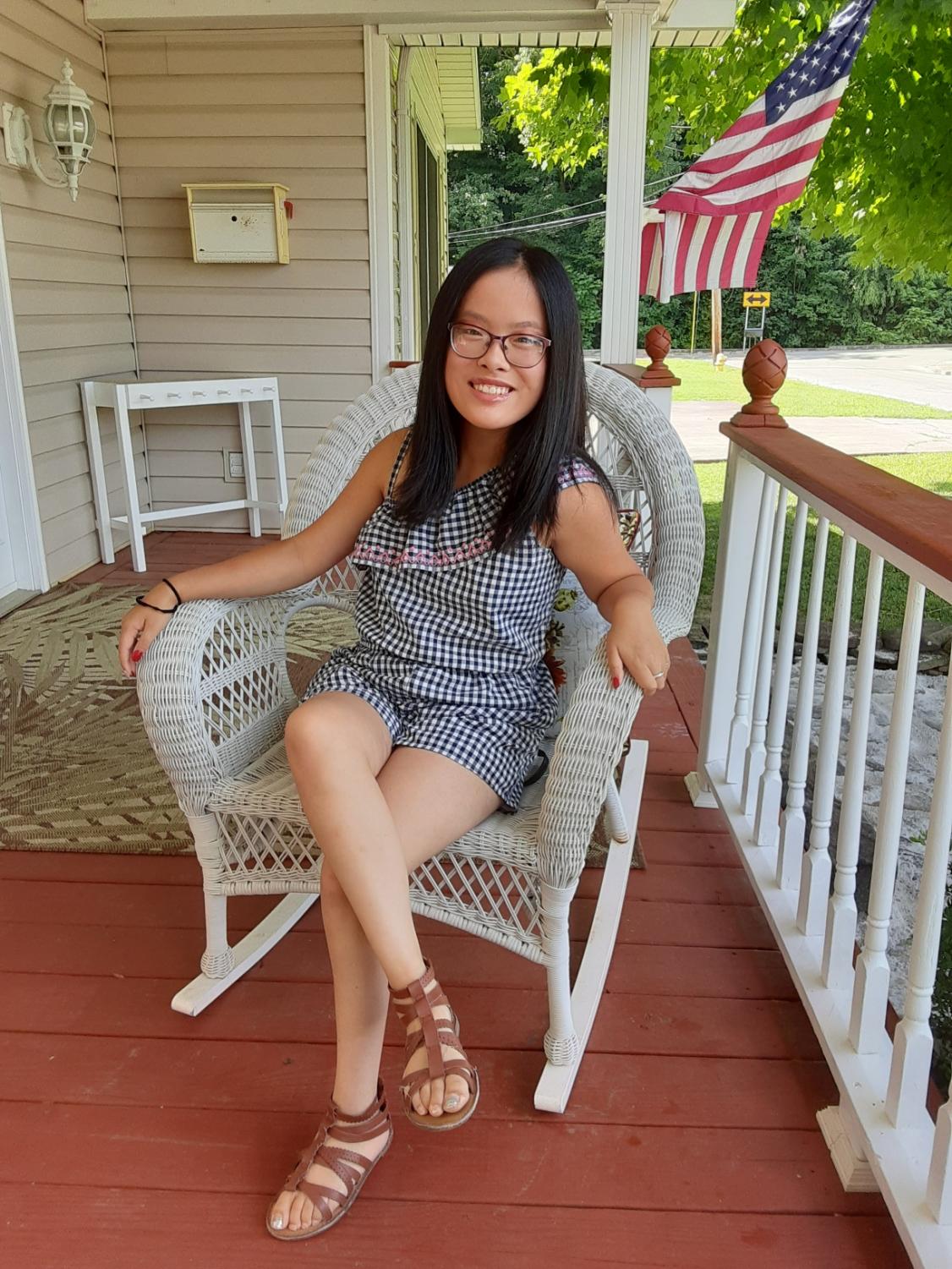 Hello! I am sophomore Lilly Florence and I started The Florence Family donation drive with the Clark County Homeless Coalition in March.
I started my drive in honor of two grandparents I lost first in October, then in December and this is to make them proud.
You can help by either bringing in donations to me at school or bringing them to my donation site at Calvary Christian Church on Redwing Drive!
Please see the flyer below for information on items needed.
Thank you so much for all of the support!!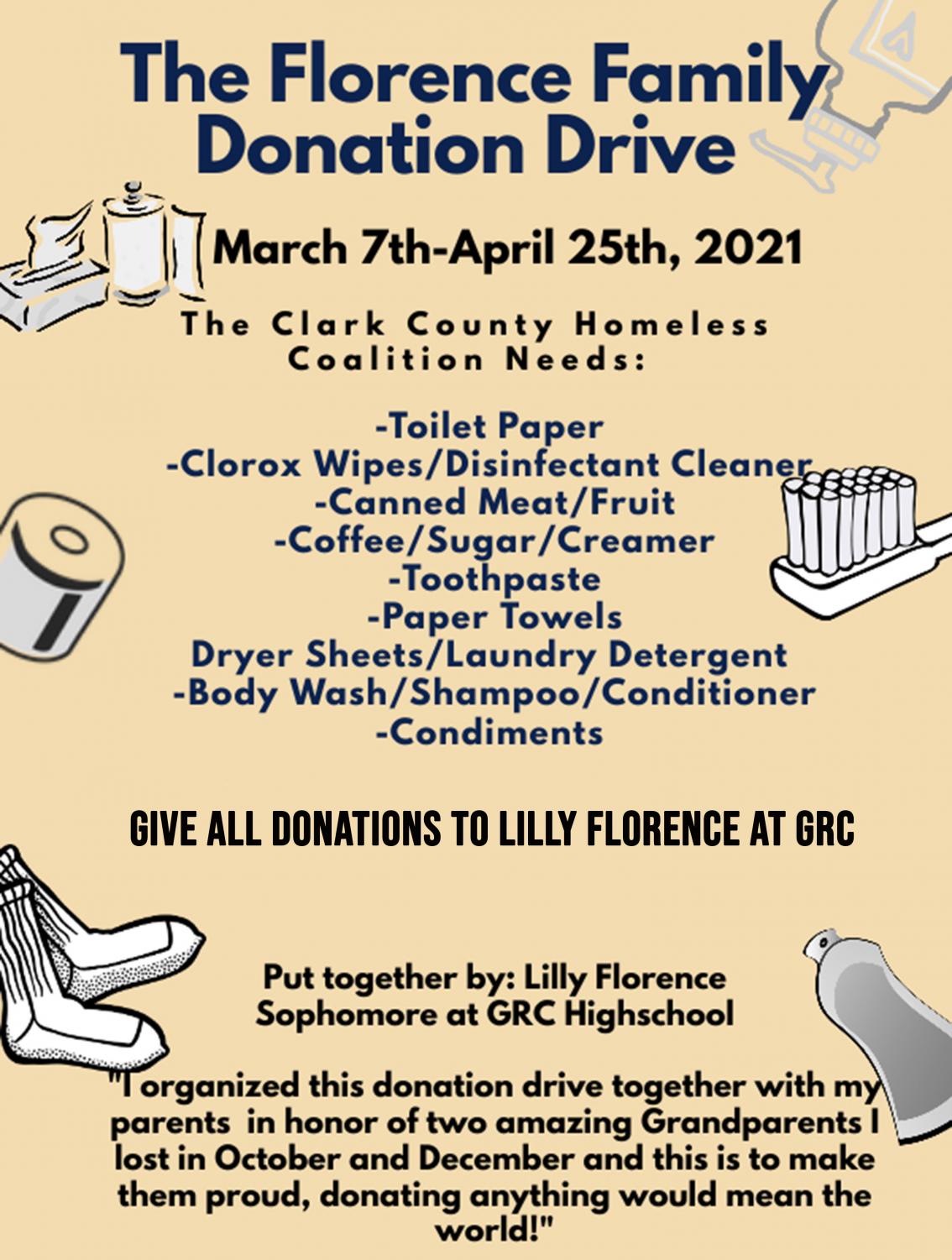 Leave a Comment