Q&A series: Covid & scholarships
Q&A with Mr. Keene, Athletic Director
Stepping onto the football field on a Friday night and seeing the stadium at half capacity while everyone is social distance has to take a toll on the morale of the student athletes.
School sports have been affected by COVID-19 in many ways but GRC is doing everything in their power to give the athletes the same opportunities they got last year.
Smoke Signals staff member Campbell Taylor asked Athletic Director Jamie Keene some questions about how the cancellation of spring sports in 2020 affected GRC athletes.
Did COVID affect the scholarship opportunities for students competing in last year's spring sports?
I did not hear of our students-athletes being negatively affected with scholarship opportunities due to COVID-19 cancelling the spring season. Most of the time, the athletes being recruited have been in contact with college coaches for a year or two anyway. The college coaches do a really good job of contacting athletes early in their high school career so they knew what athletes were capable of even though their season was cancelled.
Will there be any changes this year?
Hopefully we get to play all of our athletic seasons. If something drastic happens again, our coaches do a really good job promoting our athletes. They have already built relationships with many college coaches so they can contact them about potential players.
How are athletic teams helping those who want to participate in college sports make the most of this difficult time?
I think first and foremost, our coaches are helping all of our athletes, not just those who want to participate in college sports, with the social/ emotional aspect during this time. I think that is critical for our student-athletes right now. Then when time permits, they can help with conditioning and skill development. As the season gets closer, the teams will be able to do more in preparation for their season which will also help those that want to pursue sports at the next level.
What can students do to ensure they get the most opportunities possible?
Students need to be doing what they are supposed to be doing in the classroom, whether that is in-person or virtual. They should remain as active as possible. There are many activities that our athletes can do to condition and be in playing shape for their respective sports. The athletes do not need to wait until their season starts to begin that process.
About the Writer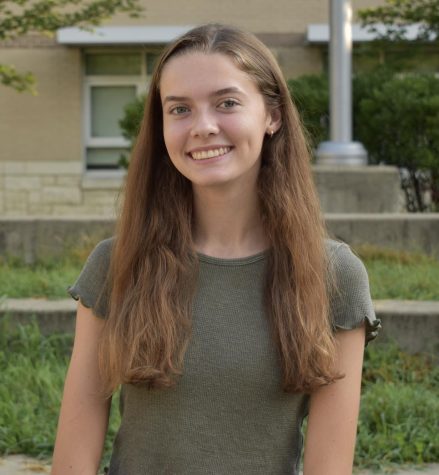 Campbell Taylor, Features Editor
Campbell is most afraid of squirrels. She thinks Extra Cheddar Goldfish taste better than Whales. If she were a type of shoe, she would be Nike tennis...