Virtual familY
A computerized student government experience
When you hear the phrase YMCA, a few things might come to mind.
Maybe it is the place down the street where you can play basketball in the gym, or swim in the pool. Maybe it might be the Village People classic that plays at every public gathering, and everyone just automatically knows the hand motions to it. 
Well for me, when I hear YMCA, I think of the amazing organization that has brought me lifelong friendships, lasting lessons, and unforgettable memories.
My favorite KYYMCA conference, Kentucky Youth Assembly, happened just last week, and it was unlike any other conference I have attended. 
The KYYMCA is a wonderful organization for students who are passionate leaders in their school, and community. Their mission is " to provide middle school, high school, and college students across the Commonwealth with opportunities for service learning, civic engagement, and personal development."
Friendship rocks, silent discos, and lively, civil arguments are some of the many amazing aspects of the KYYMCA familY. 
When I heard that KYA was going to be online, I was devastated. No silent discos, no in-person debate, and no oreo popcorn that Ms. Crowell would make for us.
How could you even have an online KYA?  Nevertheless, I signed up anyway. I wanted to be able to see firsthand how it would work (and missing school wasn't too bad either). 
That Monday morning I woke up bright and early, put on my, as I called it, pajama business casual, and headed to my computer. 
If you have never attended a KYA conference, all of this might sound like gibberish, so I will break it down for you. 
Each person is put into a House of Representatives or Senate chamber based on grade. Freshmen and sophomores are together, which is called Bluegrass, and Juniors and seniors are together, called Commonwealth.
There are two House and Senate chambers for each group.  This makes it easier to get through bills and debate. 
In these chambers, there are different bills that a group of students from each school compose for us. We hear the bills presented, have time to ask non debatable technical questions, and then we have pro/con debate. 
The bill authors have their closing speech and then we vote on the bills.  If the bill passes in the house it goes to the Senate, and vice versa. If it passes in the other, then it will go to our Governor, and he will either pass or veto. 
What is really cool is that our Governor, Lt. Governor, Speaker of the House, Senate President, etc. are all students. These people are called Presiding Officers, which I will refer to as POs. 
While all of this is going on, a select number of freshmen and juniors are running to be POs at the next conference.
So not only do we vote on bills, we vote for these people as well. So it is mostly student led. Surprisingly, that was a very brief summary of what happens at a KYA conference. 
Back to what I was saying… I logged onto the General Assembly zoom and as usual, they were playing music that can only be described as "get hype music."
Some of my favorite tracks include: Dancing Queen, Mr. Blue Sky, and 9 to 5. So this made me feel a little better about the whole thing. 
The General Assembly is with everyone at the conference, and it is where we get to meet all the Presiding Officers and go over what was going to happen that day. It really did get me excited for what was to come.
When the meeting was over, I then logged on to my assigned House of Representatives meeting.
To my disbelief, the debates were alive and well. It was actually a lot easier and smoother than an in-person debate. 
Also, the bills were very well crafted and thought out. The topics range from gun control and qualified immunity to raising the minimum wage and boating licenses. It was a very different, but successful chamber. 
Some representatives even used their zoom background or books around them to aid in their argument. I did not think this should have been allowed, but that is beside the point.  
All in all, the conference exceeded my expectations. It took my doubt and turned it into gratefulness. How lucky am I to have a chance to interact and learn about people and my state during this tough time?
I cannot express my amount of gratitude toward the Y for putting this on despite the circumstances. 
Before I attended my first Y conference, I was afraid to speak my mind. I didn't know how to debate and I wasn't very confident in myself.
The Y has taught me that I have had these skills all along, but I was too afraid to use them. They taught me how to be brave, assertive, gutsy, confident, and so many more amazing qualities. 
They have given me these skills to go out into the world, and take it by storm. 
The people involved in the KYYMCA program are one big happy familY, and I am so thankful that we got to experience this together.
This experience made our spirits stronger and brighter than ever before, and it was a nice break from reality.
About the Writer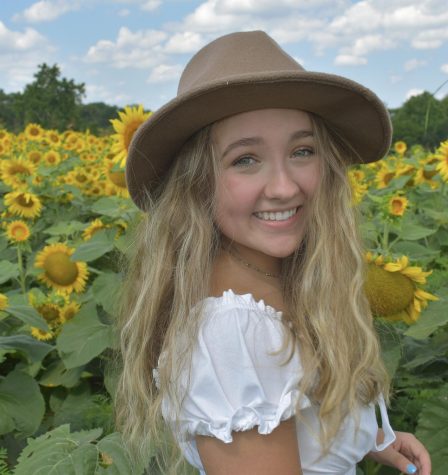 Ella Cooper, Multimedia staff
Ella, also known as Cooper Trouper, is a junior at GRC. Her favorite sound is a perfectly balanced 8 part harmony and she says the best part of waking...