KHSAA is failing to tackle Covid-19
Unscuffed basketball courts, empty bleachers, clean dugouts.
This was the picture painted by Apr. 21, 2020 — the day that KHSAA cancelled all spring sports and officially announced the termination of the state basketball tournaments in the wake of the Covid-19 pandemic.
With Gov. Beshear shutting down in-person instruction for schools only one day prior, KHSAA followed suit with the cancellation of athletics. At that point in the pandemic, Kentucky was seeing five to 20 deaths and under 400 new cases every single day. 
Fast forward 212 days to Nov. 20: New mandates limiting or ceasing capacity for indoor establishments, no in-person instruction for public or private high schools until 2021, more than 1,500 new cases and 30 deaths reported nearly each day, and the start of the 2020 high school football playoffs. 
You read that right. KHSAA is continuing the football season despite the tripling of the statistics that incentivised the cancellation of spring sports. 
In fact, the playoffs were scheduled to begin the weekend of Nov. 13; however, in an official statement from the KHSAA Commissioner Julian Tackett, they were postponed seven days to give schools time to discuss the best course of action with their local health department. 
Tackett goes on to claim that KHSAA's decisions are made "in the best interest of student-athletes," adding, "While it may be a calculated strategic decision that in time, we feel was not the best path, we have to make decisions based on today's information because tomorrow is so unknown."
While some days are seeing the death of 30 Kentuckians from this highly-contagious virus, it proves to be almost insulting to make such an ironic claim.
Tomorrow is not a mystery amidst Covid-19; with every new day comes the death of more people, which only increases as more contact is made between community members and those entering communities. 
So the safety of anyone is not "in the best interest" of an organization holding a social gathering centered around a high-contact sport, or any sport during this pandemic.
Athletics are important to so many people, students and adults alike, but is it truly "to die for"? Any sensible person would answer no. We are taught from a young age to love our neighbors, but here we are putting them in danger for a sport.
As the holiday season swiftly approaches, continuing on with the playoffs could devastate families during this time when family is celebrated the most, making the current decision of KHSAA and participating counties extremely careless and shortsighted. 
Playoffs bring in a lot of money, so cancelling them would result in a huge monetary loss, but it's time to get our heads out of our wallets and understand the true cost of holding this event: lives.
Everyone reading this knows someone who will be in a stadium within these next few weeks. Whether it be a child, a sibling, a friend, a parent, a grandparent, there will be someone, if not several people, affected by holding the football playoffs.
If it is unsafe to go into a school or a restaurant, it's unsafe to hold a sporting event. Cancel the playoffs. 
Opinions expressed on grcsmokesignals.net are those of the student writer and do not reflect the official policy of George Rogers Clark High School.
About the Contributor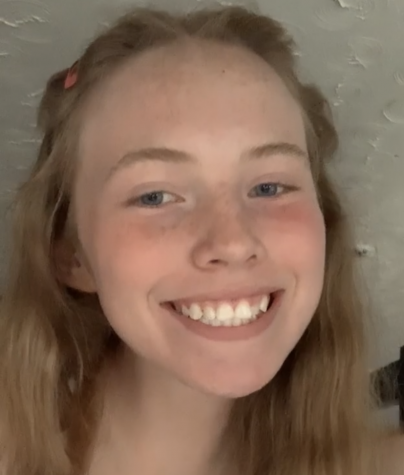 Kendall Harrison, Opinions Editor
Kendall, also known as Heavy Knees, is a senior at GRC. Her favorite sound is heartbeats and she says the best part of waking up is knowing that the world...