Holly Jolly GRC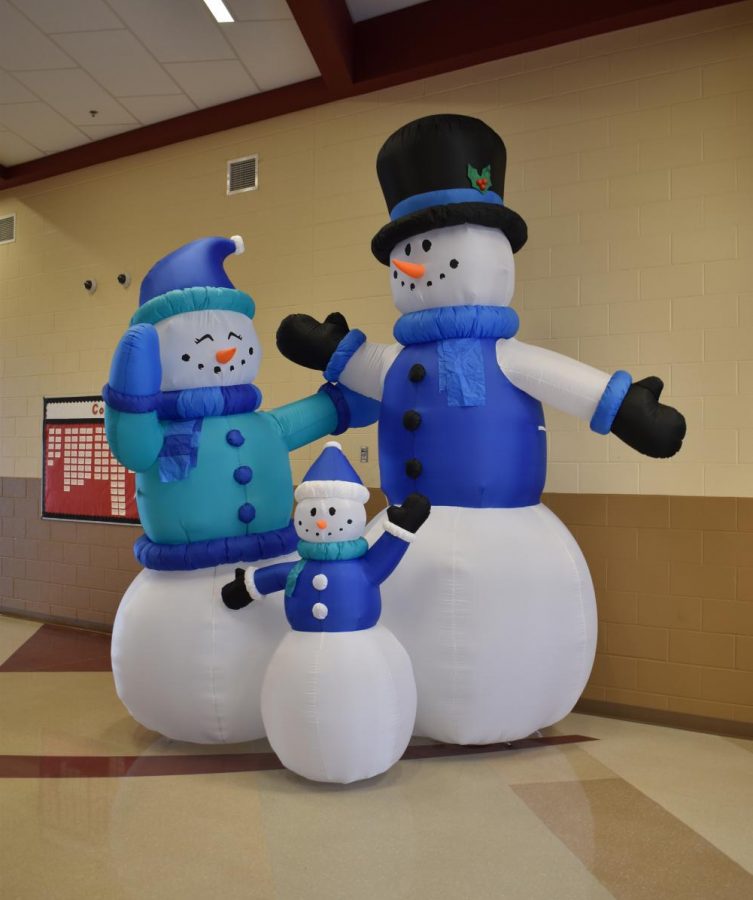 Christmas cheer is in the air, and everyone is ready for Christmas, including GRC!
All around the school, groups have been decorating the building to get people into the Christmas spirit.
The Pep Club has decorated the foyer with wreaths and Christmas trees, and the ATC has decorated the 600s hallways with Christmas trees and inflatable snowmen.
I personally am extremely excited for this temporary addition to the school for the holiday, and I know that other students are as well.
Christmas is a time for giving, spreading cheer, helping others, and singing loud for all to hear!
These decorations are helping students get into the Christmas spirit by cheering up the school atmosphere and creating a welcoming holiday environment.
Instead of the typical look, we now have merry and bright colors to remind us of this special time of year. Even the cafeteria and offices have been participating in sprucing up our school! And, that book tree in the library is truly amazing!
I hope that we can continue this decorating tradition in years to come and that all students will learn to appreciate the holiday spirit that is shown through our school.