Student Council wants GRC students to know … 'YOU MATTER'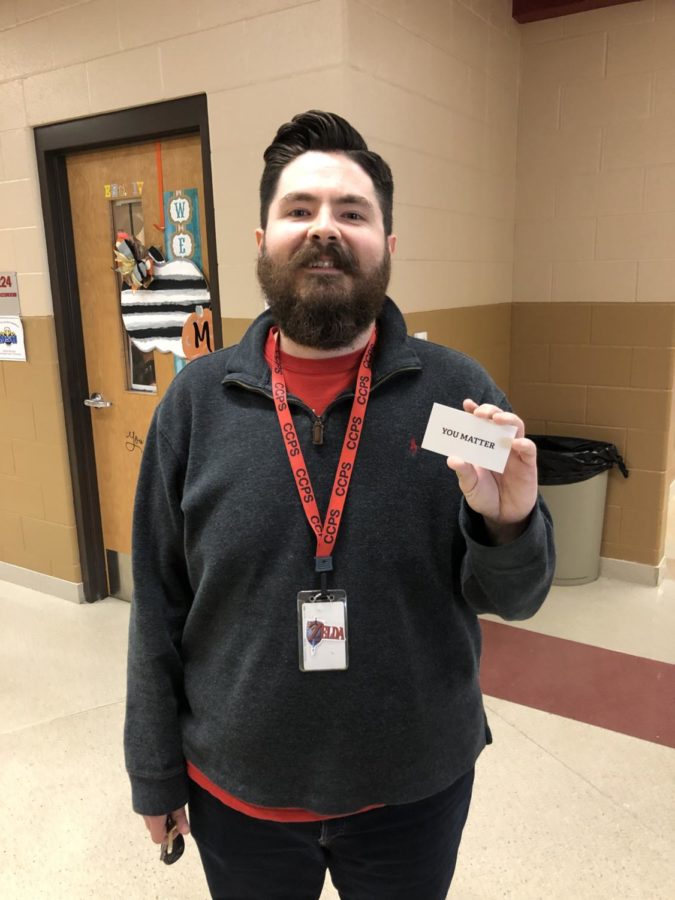 When entering a school of more than 1,500 people it sometimes is hard for a student to feel noticed and appreciated. Getting positive recognition from a friend, teacher, or even a complete stranger can help shift one's outlook on the school day or even school in general.
November has been declared as "You Matter Month" by the Kentucky Student Council Association, and our Student Council has decided to participate. The Council has printed off cards that read "You Matter." The purpose of these cards is to pass them around to your peers to remind them that they are important.
"Hopefully by doing this we can help the students that maybe don't feel like they matter realize that they do," said Warren Harris, a sophomore representative on the Student Voice Committee. "Or just give them the boost of confidence that every kid can use."
Having these cards passed around the school from person to person, reminding them that they are important, creates a sense of camaraderie among the student body.
"By reminding people that they matter, it can improve their attitude and the way they view themselves. It can motivate people to continue to do great things within GRC," said Hannah Curreri, senior class president. "The You Matter movement creates and enriches the positive connections between people at GRC and reminds everyone that they belong and feel seen."