Curreri qualifies for state four years in a row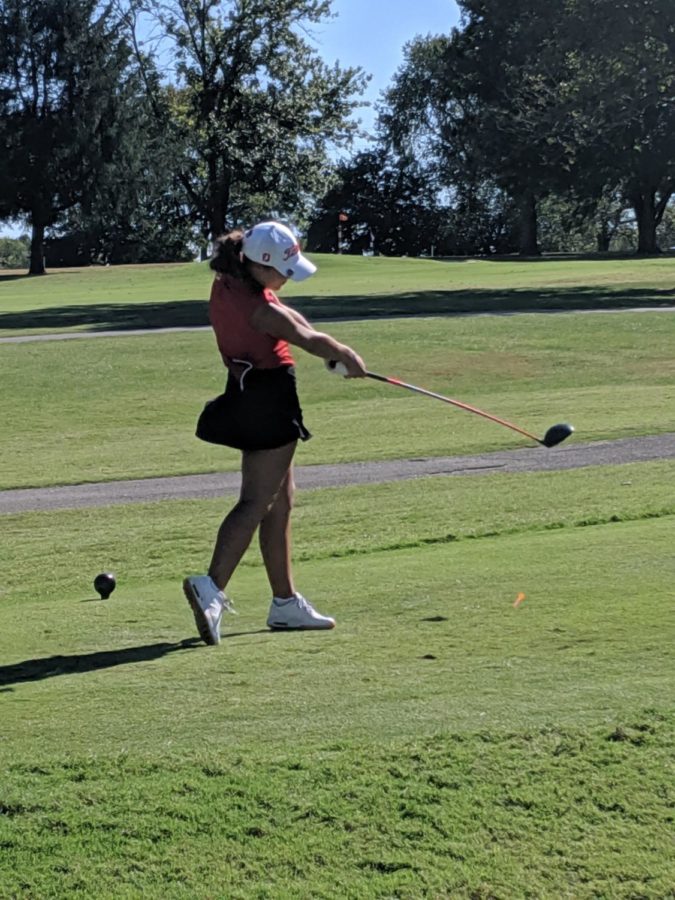 Curreri drives her way to state. Seven years of hard work. Seven years of dedication. Seven years of success.
Hannah Curreri, a senior on the girls' golf team, advanced to the KHSAA State Tournament for the fourth year in a row due to her endless commitment to the sport.
Curreri ended off her season by shooting an 81 on the first day of the State Tournament to tie for 23rd place, qualifying her for the second day of play.
 "The two days I played at the State tournament led to a bittersweet ending of my senior season," said Curreri.
Placing 1st in three tournaments this season, Curreri shot some of her best scores, including a personal best of 70.
"I was pretty emotional throughout my round at State with it being my last tournament as a Cardinal, but I managed to have fun and enjoy the round," said Curreri. "I didn't play as well as I had hoped to, but I have put so much hard work into my game. I couldn't be more blessed to have made it to Bowling Green this year." 
Over her years of playing, Curreri has dedicated most of her summers toward practicing at the Winchester Country Club and playing in summer tournaments to improve her game.
"I practiced so much over the course of the months leading up to all of my high school seasons," said Curreri. "It definitely paid off because my senior season is my best one yet."
In 12 of the 16 tournaments Curreri played this season, she posted scores in the 70s.
"I am extremely grateful for all of the coaches, players, friends, and family who have supported me along this amazing journey," said Curreri. "The friendships and memories that golf has blessed me with are some I will never forget nor take for granted."
Curreri's golf family at GRC and everyone who has supported her along the way have made such a large impact on her journey with the sport and the person she is today.
"I have been a part of the golf team for seven years now, and the countless memories and friendships I have made during these years are irreplaceable," said Curreri. "I'm sad that I am no longer a Cardinal on the course, but I cannot wait to see what my future holds for college golf." 

About the Writer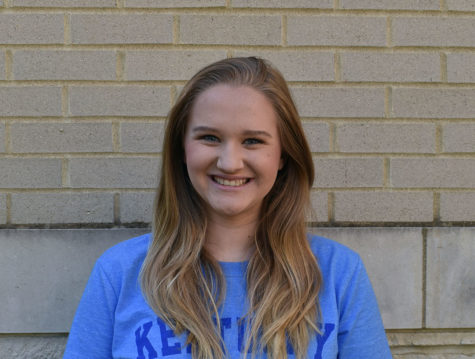 Caroline Cuccinelli, Online Editor
Caroline is a Senior at GRC. She enjoys singing, writing, and swimming. Her favorite color is blue, and her favorite food is fettuccini alfredo.