School spirit rocks!
The Cards are about to score, and all you can hear is the roaring student section. Full of spirit, GRC students cheer on our players. There is a revival of spirit in the hearts of the GRC Cardinals.
It has come as no surprise that excitement arises along with the new sports facilities. I can't remember the last time we have put this much energy into school spirit. 
Not only do we have passionate supporters, but we also have great leaders to help guide that spirit. Hunter Helderman, KJ Rucker, and Eli Penichet have been doing a great job this year pumping up the crowds and keeping the energy high.
Now it feels like a whole new experience at school events with a genuine love and passion for whatever is going on. When I walk into games and see the crowd, I get an instant feeling of belonging. 
The energy from the crowd doesn't just make watching the game better, it boosts the confidence in the players. Knowing that you have a group of people giving up their night to come and support lifts the players spirits and helps them persevere through the game.
It has been refreshing to hear people talking about how excited they are for the game that night. The pessimistic thoughts about losing are drowned out by the cheers of the crowd's optimism. 
Even if our team is down, and it seems like all hope is lost, people still stay through till the end. Our students are very committed to getting as many supporters as possible. So committed that our student section leaders go around school, making sure that people are coming out to support our peers. 
The power of our spirit leaves no room for excuses. I'm very proud of how far we've come, and proud to be a student here at GRC.
About the Writer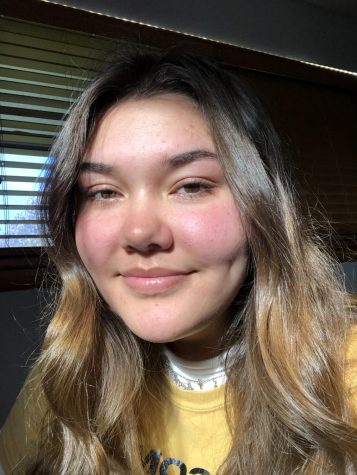 Lexi Garza, Managing Editor
Lexi, also known as Skippy thanks to her dad, is a senior at GRC. Her favorite sound is driving with her windows down while the wind is blowing into her...