Tennis team has impressive season kickoff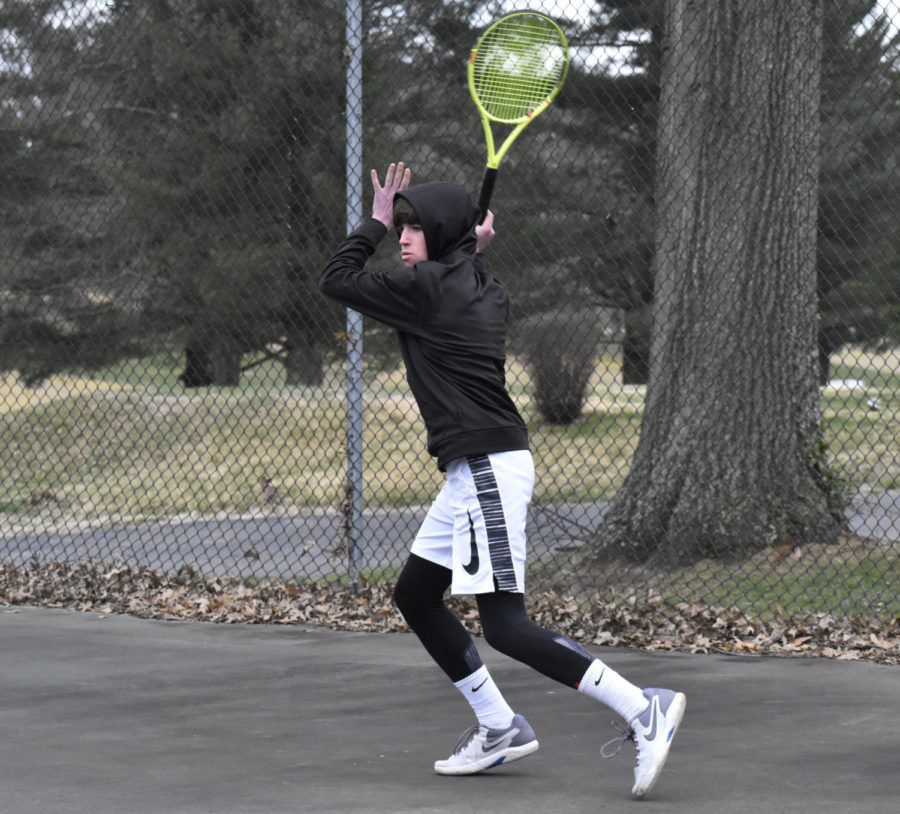 "Love all."- the words that began ten different matches on Mar. 12, the first game day of the season; the words that began an undefeated streak for six singles/doubles players; the words that began another year of tennis.
On Feb. 18, the GRC girls' and boys' tennis teams kicked off their season with the first practice of the year, preparing them for their upcoming matches against Montgomery County and Mason County in March.
"The team seems to be looking really good this year," said junior Maxwell Clark. "So far we've won both of our matches as a team.  We're looking forward to a great season and to continue getting even better."
At this point in the season, over half of the players on the team are undefeated, but that won't stop pushing them to better their game.
"It feels great to be undefeated thus far," said Clark, "but I don't want to let that become something that comes before my game play.  I don't want to see losses as the downfall of my season, but instead I want to see how I played, how I did against each opponent, and how I played in each match individually."
Many of the team members, some being undefeated, started playing tennis for the first time when they entered high school.
"Over the past years I have gotten the privilege to see many of my friends grow a lot in their tennis play," said Clark.  "I have enjoyed seeing how they've changed and how, even if they started with little to no experience, many of those are our up and coming team members and the ones we expect to make the biggest difference next year."
Not only does Clark have valuable relationships on this team, but all of the players– girls and boys– have created a family atmosphere together.
"I'd say our players have one of the closest bonds I've seen in an athletic team," said Clark. "We have an ability to not just focus on our position to each other as teammates but also as friends.  We do things together outside of tennis and spend a lot of time together on the court too."
The teams' next home matches are on Apr. 11 against Harrison County, Apr. 18 against Montgomery County, and Apr. 23 against Madison Central.  Let the undefeated streaks continue.