Baseball team ready to grow as a family for the season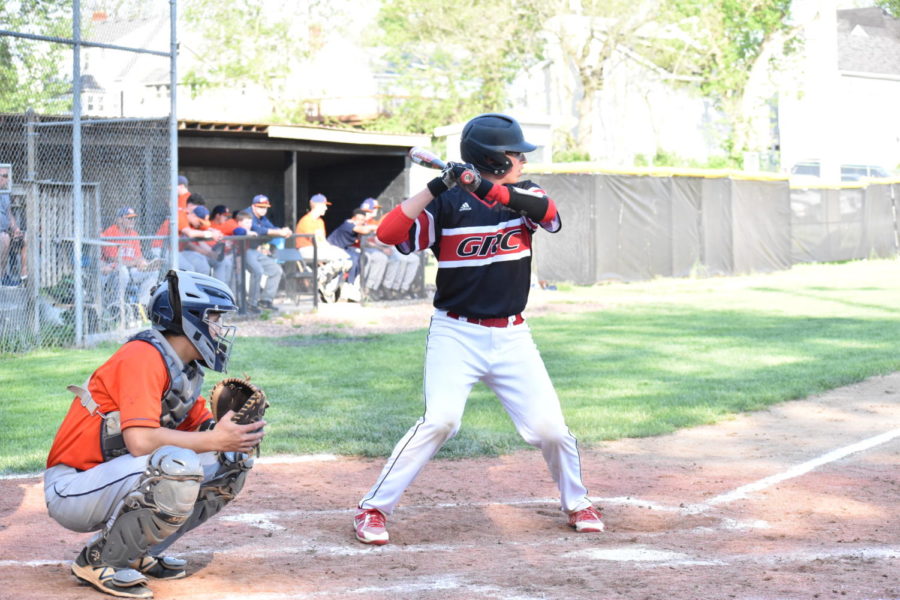 Baseball season is in full swing and our Cardinals hit it off with an out of this park opening game against North Laurel. After running literal bases around this team, the end score was 12-2.
Players are ready to take what they learned from this first game into the rest of this season, and already have as the stand 2-0 as of press time.
"The game against North Laurel began a little shaky, but we banned together as a team when we really needed to," says catcher Brady Turner. "It gave me confidence in my team that we will be able to pull through in any situation on the field."
Others see the results of this game as a way to prove what the team really is.
"I believe how we played with North Laurel shows everyone what we are capable of, and that's just the beginning of what we can be as a team," says Chance Scobee.
Just like any other team it isn't just about the end score of a game it's about what's going on between the team on the field. The team is ready to develop their bonds for this 2019 season.
"I hope to see us grow as a team and as a family," says Scobee, "and overall getting better together throughout the year."
Of course, a bond like this doesn't just happen naturally. It takes time and dedication to get a team to this point.
"It is going to take a development of leadership in our upperclassman and the coaches," says Turner, "to help us grow as a team so that we can play our best all together."
If the team continues to grow as a family there will be no doubt that can accomplish amazing things throughout this season.
"As we begin this season I expect the team to learn to play as a family more rather than individually," says Turner. "I hope to see us fight hard and win regions, but overall make it to state."
Over spring break the baseball team will be heading out to Myrtle Beach for the Cal Ripken Experience where they will be playing 5 games in three days. The Lady Cards softball team will also be attending.
"I'm so excited to be playing with such great guys this season," says Trace Mitchell. "I am hoping to see us get better as a team when we are down at the Cal Ripken tournament."