Coach Graham Takes Program to New Heights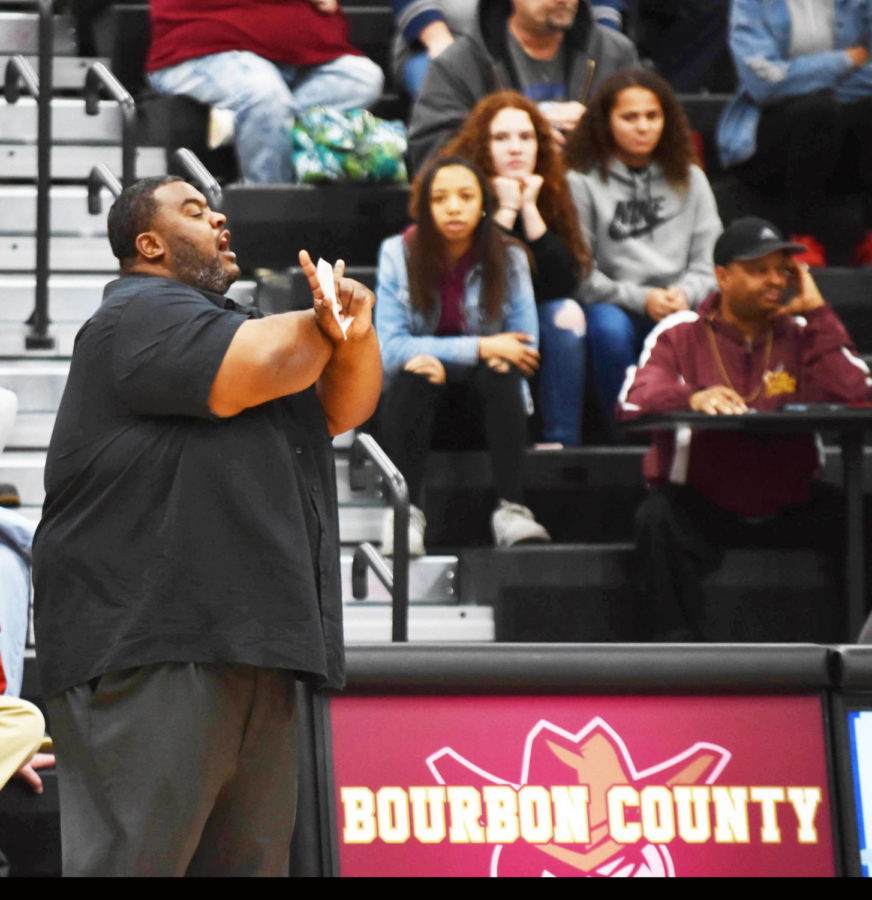 Robbie Graham, or better known as Coach Graham, is more than just your average coach. 
Despite his many titles, including six District Championships, four Region Championships, two Elite Eight appearances, and two Final Four appearances, winning is not his only focus; he truly cares about the well being of his players.
"We have to make sure that they're doing academically what they need to do, and basketball wise that they are getting what they need, like the proper training so they can continue playing and playing healthy," says Graham.
Despite his love for the game, Graham says coaching was not always his dream, and he never saw himself coaching. "I am glad I decided to go into coaching," he says. "I would not change one thing. I love where I am in my life and coaching career."
Personally, Graham says he struggles with perfection. "I want to be perfect. I know it's not possible, but I always struggle with that because I strive for perfection."
At GRC, Graham has been as close as many get to perfection. He has built a strong foundation for the girls' basketball program.
Graham says he really enjoys the teaching part of coaching, and he enjoys the relationships he gets to build with young people. "We have been very successful here," he says. "As the head coach of this program, seeing a lot of my girls get to go to college and play at the next level is very rewarding to me."
Graham is a devoted family guy. Two of his three biggest motivations are members of his family.
He says his mother is and always will be at the top of that list though.
"My mother was always a hard worker," says Graham. "She always told me that hard work pays off in the end."
Graham shared that he had a disabled brother who was not able to play sports, so that was always a motivation for him as well. "I always told myself I was playing for two," he says.
His third inspiration would have to be the coaches that he has had. Coach Lake Kelley is one coach in particular who he mentioned that he had coached under. Graham says Kelley was his first mentor and is a true inspiration to him.
With Coach Graham's passion and experience, he plans to not only help his players become better people and basketball players but also, to win a state championship.