Archery team improves through the years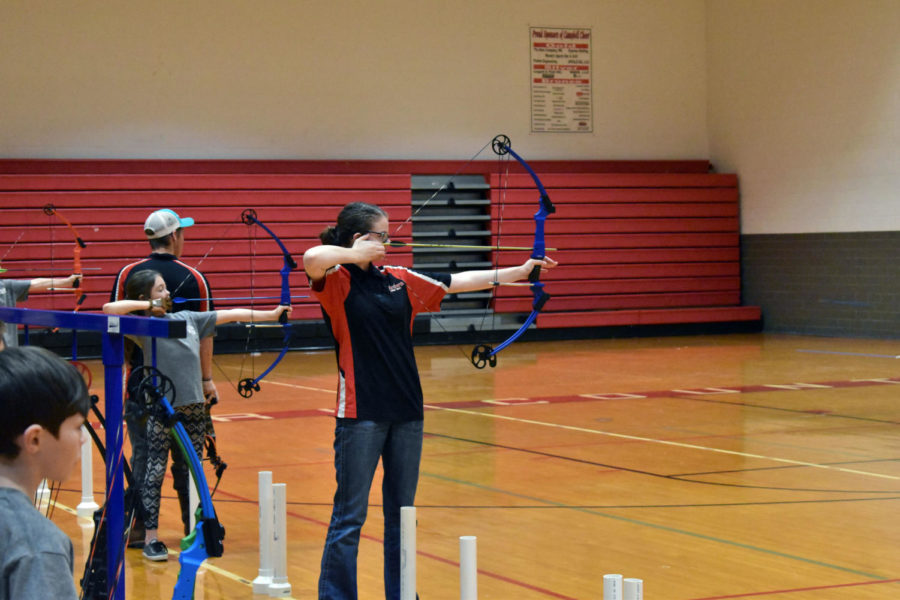 When archery was introduced about 5,000 years ago, the bow and arrow was only used for hunting, but now people do it as a hobby or sport.
GRC has had an archery team for 10 years, with the sport becoming more popular every season. This year's team has between 25 and 30 members. The archery team's coach, Corey White, says that the sport has become so popular because it is a sport for everyone. 
"The equipment is the same for everyone and nobody has an advantage where other sports either limit the number or are based on skill," Coach White says.  
The archery team has also improved a lot along the way. 
"The team has improved by being more focused, having more practices, and going to more tournaments," he says. 
Coach White first became interested with archery when his daughter was on the team in 2009 and her love for it started getting him more and more involved.
When the two coaches decided to retire in 2014, White took over. Once he started to coach, he found his love and continues to help students to this day.
This season, the archery team is continuing its success. At a tournament in West Carter, sophomore Logan Gamble won second place. 
"I was pretty proud that I was able to get so high," he said, adding that the best part about being on the team is "the people that I shoot with and the people on the team."
The archery team heads to Regionals Feb. 1-3 in Richmond, shooting for a chance to go to State, which is determined by an average score of everyone around the state.