Snell represents Clark County with style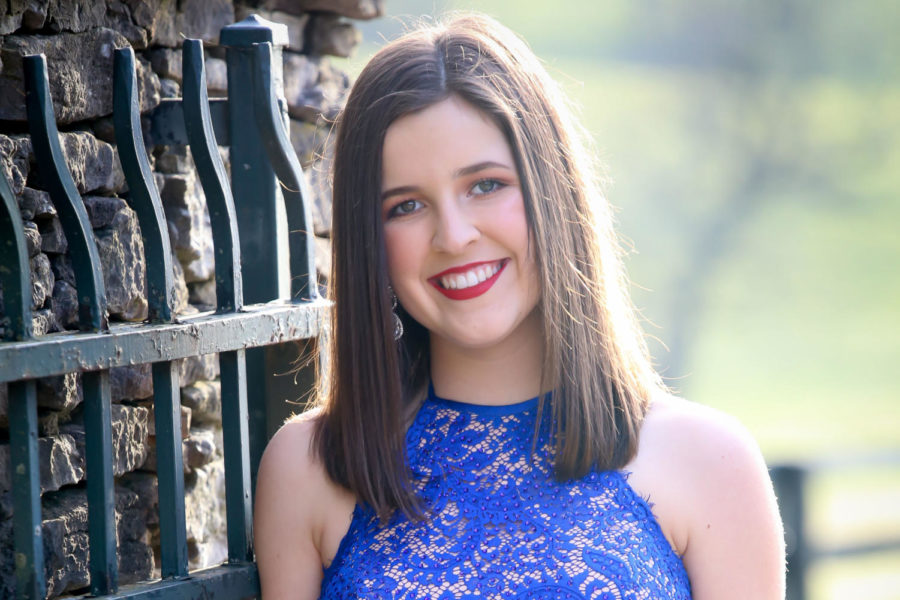 Haley Snell won Clark County's Distinguished Young Woman Program in August. Now she is reflecting on her recent experience in participating at the state level. 
What did you expect going in to the state round of DYW? 
I have to be honest and say I wasn't expecting to like my roommate or my host mom. I thought it would be weird staying with two people I didn't know. However, I was definitely wrong, as we clicked instantly. By the second night, we were making chocolate chip cookies and watching The Bachelor.
What was your goal in representing Clark County? 
My only goal when representing Clark County was just to perform to the best of my ability. I knew I was going to be up against 29 other talented girls, and I just wanted to make the Clark County Committee proud.
What did your participation require?
There are five categories in which you compete in. There's self-expression, where you're judged on your grace and poise on stage while answering a question presented to you by the judges. There's fitness, where you are judged on strength, stamina, and flexibility while performing an eight- minute fitness routine. There's talent, which is self-explanatory. I chose to dance for this category, but others chose to sing, play the piano, or do a musical theater piece. There's a ten-minute panel interview with the judges before the actual show in which the judges get to know you better. Finally, there is a scholastic category that is based on the difficulty of your course load, ACT score, and GPA.
Which part of your routine was most nerve racking for you?
The category I was most nervous for was interview. You never know what they are going to ask, and being able to think on your toes is difficult and intimidating. However, my committee did a great job at making me feel slightly less nervous, as they conducted a couple mock interviews before the competition.
What was the best part about having the support you had during that week?
The Clark County DYW Committee and my friends and family supported me every step of the way. They kept reminding me that no matter how well I did at State, I was already a winner to them and they were extremely proud of me. That made me feel good. There was never any pressure to win, just to perform my best.
Why did you decide to perform a dance for your talent?
I performed a lyrical dance to the song You Say by Lauren Daigle for my talent. I picked this song because it's about how when we face insecurities and lack self-confidence, we should fall into the arms of Jesus and believe we are loved by Him. In the moments leading up to the competition, I would begin to doubt myself and my abilities. When dancing to this song, I was able to showcase my dance technique, while also letting go of my insecurities in listening to the lyrics.
What was it like to win a self-expression award in the preliminaries?
I was really excited to win a self-expression award. I let my personality and confidence shine through as I answered the question. When I got off stage, I was surprised and proud of myself for being able to speak so well on stage, since I'm used to dancing in front of a crowd, not speaking.
 What was the most important thing you took away from your experience at DYW?
There are a lot of great things I took away from this experience. I have so much more confidence and stage presence, and I now have pretty solid interview skills. I gained a few new best friends which is something that I didn't think could happen in just one short week. I also got to be a role model for my little sister, who was alongside me for the local and state program. It was so precious to see how much she looked up to me, and I wanted to make this experience the best it could be for her; I hope she participates in the program her junior year.