GRC students follow their passions out of country
Flying on a plane can take you virtually anywhere you would like to go, sending you soaring through the sky to where you need to travel.
Sydney Miller, senior, and Abbi Baber, junior, both got a chance to travel to pursue their passions in a new capacity. 
Miller participated in London's New Year's parade for cheer in 2018, and Baber participated in the parade in 2017 for clogging.
Miller received this opportunity through a summer camp that the GRC cheer team attended. 
"During camp there was a try out for the All-American Cheer Team, and we tried out using a cheer and a dance that we had learned earlier in the week," says Miller. "My coaches selected a few of us to try out, and I made the team."
Miller has been cheering since the 4th grade and has had multiple opportunities to travel through cheering, with London being her favorite.
 "I had the chance to meet cheerleaders from all over the U.S., Germany, and Mexico," says Miller. "While there, we were able to see so many amazing landmarks throughout England.
Traveling outside of the country has shown me all the amazing places cheer can take you, from London, England to Disney, Florida."
Baber also got a chance to perform in the London's New Year's Parade, where she could display her love for clogging while representing her country. 
Her dance studio was one of the nine chosen from six different states to perform in the parade.
"It was a huge honor to represent the United States," says Baber. "I love to share clogging at every opportunity presented to me." 
Participating in the parade also showed Baber how clogging can bring people together. 
 "It brought to my attention how multiple ethnicities come together to watch the parade just like the multiple amount of cloggers worked and came together to pull off the performance," says Baber.
Her favorite moments from the experience were centered around the people she was able to meet.
"My favorite memory from traveling with clogging," says Baber, "would be taking a picture with a little girl who was so excited to watch the cloggers perform." 
These students are soaring into new heights, exploring the world and their passions.
About the Writer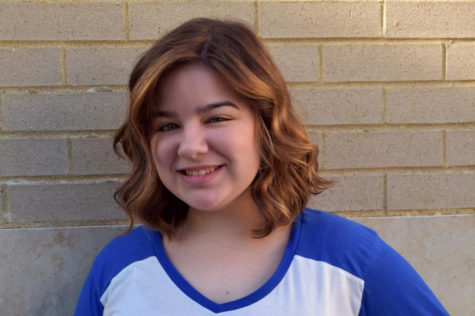 Savannah Green, Features Editor
Savannah Green is a Senior and second-year Smoke Signals member. Her favorite animal is a giraffe, her favorite movie is Super 8, and she is a member...