Students Express Themselves Through Rap Music
Talent comes in all shapes and sizes. Some play a sport, while others are inspired to create art. Two of our own
students express their talent by spitting bars and making beats.
Jarred Zahabi and Chris Calloway, also known as Apollo Z and Kryptic respectively, are pursuing their dreams of creating music, raps, and a legacy.
Apollo's dream began at a very young age.
Related to drummer of rock band Puddle of Mudd and a father who dabbled with music, the junior has been surrounded with and influenced by his family members' music interests.
Among those in his family, Apollo says his mother is one of his greatest inspirations for creating his own music. "I wrote my first song with my mother," he says. "It was the first song that got me really into rapping."
Kryptic began his passion when he was only 13 years old. His dad, although not a serious rapper, served as Kryptic's first inspiration to write music. "He never influenced my music, but he influenced me to do it," Kryptic says.
Both students believe creating music is more than just a hobby.
Apollo created his own recording studio from the ground up, Apollo Studios, in order to allow others to explore the same passion he has for songwriting. For the junior, creating music is his own form of "therapy."
"Music got me out of my depression, and gives me the mindset that I'm okay," he says.
Despite some personal struggles, Kryptic believes his art is a chance to get past these problems. "I'm just trying to prove myself and be something for my family," the sophomore says.
Although they both understand their craft can be "stressful" at times, they credit consistency and practice to their growth.
"You have to keep going and have fun with it; write things that nobody will ever hear," Apollo says."
Kryptic reinforces this advice. "Practice and determination are important," he says. "If you have determination, then you'll have what it takes to succeed."
Apollo and Kryptic both realize the road to become a professional artist will not be easy, but they remain diligent in reaching their destination.
"I actually have a friend in Atlanta who's signed in a studio there," Apollo says. "She's trying to get them to sign me."
Kryptic works just as hard to get to that signing process. "I'm finding the opportunities, talking to people, getting everything right, and trying to get gigs," he says.
They both hope to continue creating music after high school at Full Sail University in Florida. FSU is a producing college where students can learn how to produce and make music.
"Full Sail is more about talent than ACT scores," Apollo explains. "They're more focused on if you have the motivation, and if you are actually going to succeed."
The two reflect on their current successes and are seeing the progress unfold in front of them.
"I started on Soundcloud using little sock mics, and now I'm well over 1,000 views on YouTube for my song Problems," Kryptic says.
Apollo also mentions that he has recorded and will be releasing a new music video for his song Win or Lose.
"You've got to write something that someone will either feel in the heart, or that they can dance to and have fun with," Apollo says. "That's the only way to get big or get noticed."
Although the two hope people will also find their music enjoyable, they just want their hard work and talents to be heard.
In Apollo's song, Let Your Light Shine, a string of lyrics perfectly summarize why rapping is so important to both of them.
"Everybody's got talent. They just need something to boost them up and let it show."
For Apollo and Kryptic, rapping is that something.
About the Contributors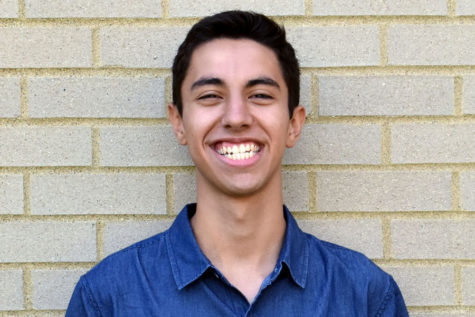 Jordan Vallejo, Online Editor
Jordan Vallejo is a Senior and second-year Smoke Signals member. You will always see him in front of the TV watching Survivor and his ideal color...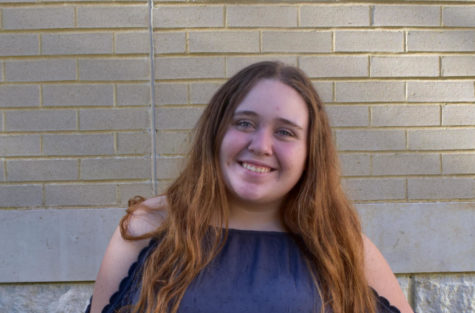 Katlyn Hall, Photo Editor
Katlyn Hall is a Senior and second-year Smoke Signals member. She loves elephants, her favorite movie is The Legend of Billie Jean, and she is the secretary...