Powe Brothers Bond Through Love of Bass Fishing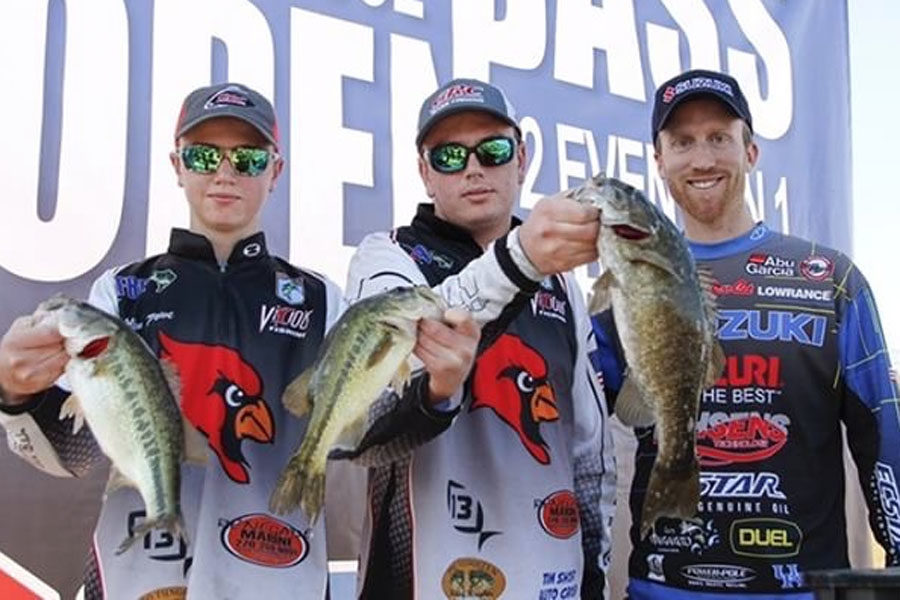 Reels, lines, hooks, bobbers, and worms. These words represent what GRC students Robert and Allen Powe do with the majority of their time.
These brothers bond by fishing. Both are on GRC's bass fishing team.
The boys discovered this hobby when they were young.
"Fishing is our whole life. We started together, and it grew from there," Robert said.
Robert joined GRC's Bass Fishing Team when he began high school and Allen joined the team as an eighth grader.
Even though they are a part of a team, they still acknowledge the fact that they are brothers, and they don't always get along.
"We've bonded, but there are times when it gets a little rough and we get into arguments," Allen said.
Robert mentioned that even though they don't always get along, in the end, they work things out to get the job done.
Throughout their years on the team, the Powe brothers recognized that being on the team has truly changed their lives.
"Being on the team has given us the opportunity to see a lot of the world," Allen said.
The Bass Fishing team has had overall a great season. They've had several great finishes as a whole. One team even qualified for nationals this year.
"Last year, Allen and I finished number three in the anglers of the year, along with a few podium places," Robert said.
Both brothers believe that bass fishing has been an experience they will never forget. Alan believes he would like to have a full career along with his brother. Both are going for scholarships in bass fishing to get into a college.
When it comes to who is the better fisherman out of the both of them, both boys disagree with each other. Allen says he is, while Robert says he is definitely the best.
"We are really fortunate to fish together," said Robert, "and to learn a lot together as brothers."