Swimmer Excels at Regionals, Advances to State Meet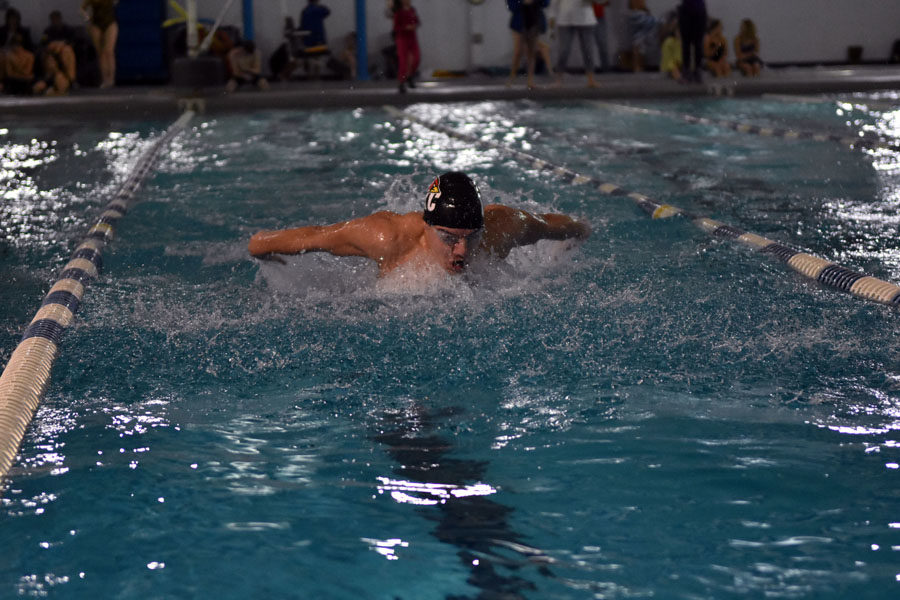 A common theme seen in successful swimmers, like Michael Phelps and Katie Ledecky, is years of experience feeding their success.
Junior Chris Stefanski recently placed 5th in the region for swimming and is headed to state, despite the fact that he does not have much experience with the sport.
"I'm considered really young for swimming because I started when I was twelve," Stefanski said. "I meet a lot of swimmers who started when they were six or seven years old… I feel really accomplished since I'm going up against these kids who have more experience than me yet I'm at the same level as them."
Stefanski's determination to not be an outcast in the swim world is what has put him at the same level as more experienced kids his age.
"I felt like I really needed to step up my game and catch up with them to feel like I actually was doing something worthwhile."
His swimming career began and developed at the Winchester Country Club, but Stefanski was not always a big fan of the sport.
"My dad kind of forced me into swimming," he said. "But then it grew on me and I really enjoyed it."
Stefanski doesn't think winning is the most enjoyable thing about swimming.
"I like the suspense of racing," he said. "You have no idea who's gonna win; there might be a guy in lane one who just comes out of nowhere and beats everyone. I just like the energy and adrenaline you get from it."
After high school, Stefanski hopes to continue his swim career at the United States Naval Academy.
At press time, Stefanski was competing at the state meet at the University of Louisville.