School Calendar as Unpredictable as the Weather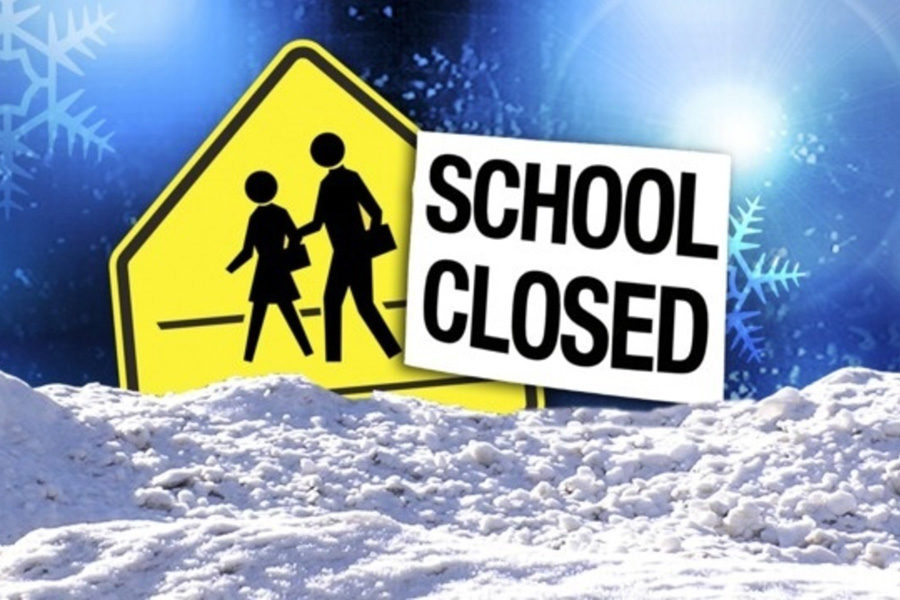 Calendars are typically rather mundane, but this year's school calendar is suddenly a popular conversation topic.
As of right now, the last day for students, as well as graduation, sits on Friday, May 25.
The science behind this is that the end date was originally May 24, but we have missed six inclement weather days and one for the solar eclipse.
A total of five days were built into this year's calendar for just this purpose. The five days have been utilized and the Board of Education also decided Jan. 23 to have school on Presidents' Day.
This results in the addition of a single day from the original May 24 date.
According to Greg Hollon, Director of Pupil Personnel for Clark County Schools, if we miss any more days, each one will be added onto the end of the year, pushing our end date and graduation date past Memorial Day.
Keep in mind it is only January, and the weather predictions are hinting that winter is far from over.
Though graduation has traditionally been set on the last day of school, no state law exists restricting districts from setting graduation prior to last day of school. That is a decision for the Clark County Board of Education.
The school calendar varies every year as different events affect decision making.
Hollon said the last record check shows that Clark County is the ranked first among non-independent school districts for the amount of instructional hours completed.
The information provided by Hollon reveals that we attend 1,158 school hours. The state requires only 1,062.
These additional hours are what allowed our district the ability to build five days into the calendar in the first place.
According to Hollon, one more additional day could be used without us going under the 170-day minimum requirement for a school year.
The calendar for Clark County Schools pushes the maximum instructional hours because, as Board member Judy Hicks pointed out by email to Smoke Signals and also has stated at board meetings, "Clark County is not a minimum district."
What is the reason for not using one more day we have built up in extra instructional hours as a make-up day for students?
Could the Class of 2018 have commencement before the official last day of school?
These are questions only our Board of Education can answer.
Due to time limitations because of lost class time in January, Smoke Signals has not yet contacted the Board members regarding the calendar.
However, we will give them the chance to provide insight for publication in a later issue.
As of now, the last day of school in Clark County is Friday, May 25. It remains to be seen whether Mother Nature has other plans.