Cinderella's Closet Makes Dreams Come True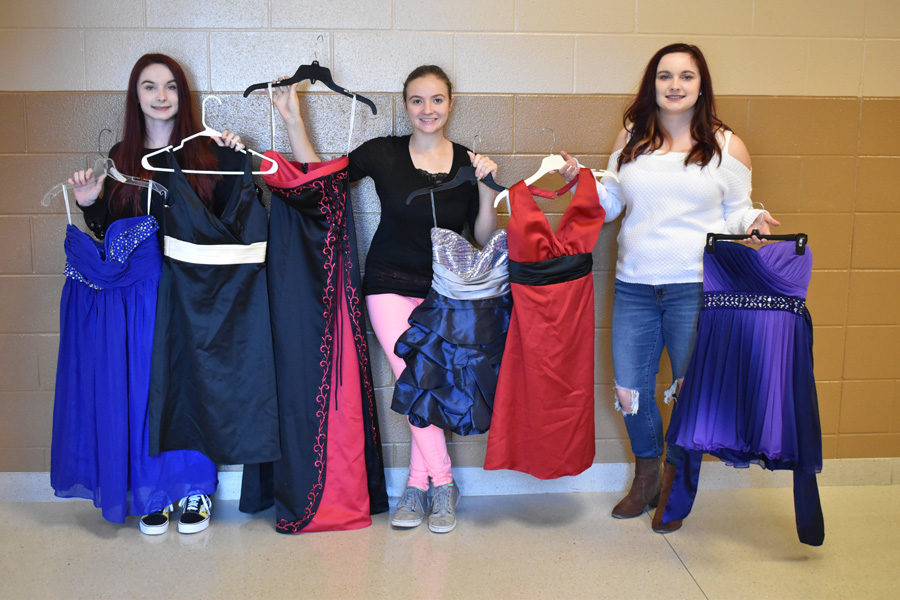 "Bippity Boppity Boo." The classic fairy tale, Cinderella, can come true for girls at GRC.
Cinderella's Closet provides dresses to help make girls' prom dreams come true.
The National Honors Society has adopted the tradition of Cinderella's Closet this year. It was first started by a group of students in 2010.
The only change that NHS is bringing is getting racks made by the welding students for the dresses so they are easily accessible by the students.
Cinderella's Closet turns dresses into dreams, making prom possible for many who wouldn't be able to attend without a little magic.
Smoke Signals staff member Lauren Brinegar sat down with Mrs. Madsen and NHS officer Katie Rose to discuss the local charity's operation.
SS: Do you feel Cinderella's Closet makes a difference?
M: Yes, because it allows girls to attend prom that are cost prohibited. Everyone should be able to go. Everyone should have that memory.
SS: Do you think Cinderella's Closet impacts the lives of students?
KR: It could help out a lot of students. Not many participate in donating, but it has potential.
SS: Have you considered offering guys apparel?
M: We haven't that yet; it seems like a great idea to expand on for next year.