Swimmers Celebrate Senior Night, Prepare for Regionals
Hang on for a minute...we're trying to find some more stories you might like.
As another swim season winds down, the team took time to bid farewell to its graduates. Staff member and swimmer Savannah Green asked the seniors about their favorite memory. The responses we received:
Caroline Handshoe: My favorite memory is of about two years ago on the team. The guys had a pre-meet ritual where they would try to leave a hand print on themselves. I don't know why. But one of our swimmers couldn't get a handprint to show up so the other guys helped him out. He had a hand print-shaped bruise on his chest and the guys were forbidden from
performing their "rite" again.
Riley Weckwert: My favorite swim memory would be either getting to spend time with the whole team at regionals or goofing off in the locker room after practice.
Tiana Ferrer (graduating junior): My favorite memory is probably from the 6th grade when we would stretch out our swim caps as much as we could and bounce people around inside of them.
Pearce Nisbet: My favorite memory is the motivational speeches outside of Chick-Fil-A at 6 o' clock in the morning.
Swim regionals will be held at U.K. on Feb. 9th and 10th.
About the Photographer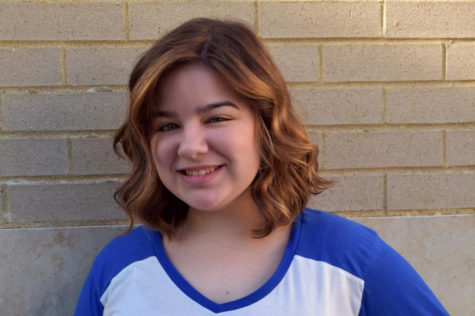 Savannah Green, Features Editor
Savannah Green is a Senior and second-year Smoke Signals member. Her favorite animal is a giraffe, her favorite movie is Super 8, and she is a member...