GRC Hoops Tops Mason County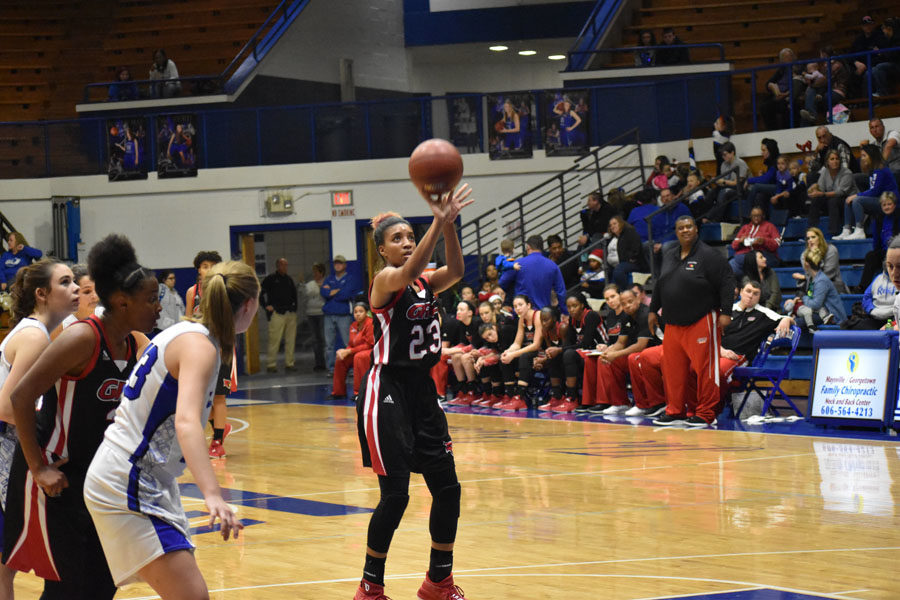 It's officially basketball season in the bluegrass, and reigning Region Champions GRC Hoops are taking on a brutal schedule.
Following a tough season opener loss to the preseason #2 team in the state on Wednesday, the Lady Cards were looking to bounce back as they headed to Maysville last night to take on heated rival Mason County.
Bounce back is exactly what they did.
In this rematch of last year's Region championship game, GRC once again came out on top in an overtime win.
The Cards never missed a beat, scoring the first points of the first quarter and keeping the lead for the entirety of the game, despite being tied at several different points.
At the half, GRC led Mason County 26-23.
The second half remained a very close game, until the Cards went on a run that brought their lead up as many as 11 points in the fourth quarter.
Mason County's strong three-point shooting then began to lessen the lead that GRC had gained in the fourth, and the game was turned into a nail-biter once again.
With just 15.9 seconds left in the game and GRC up 58-55, the Royals came out of a timeout with possession of the ball.
Mason County senior AJ Reed capitalized on this opportunity as she knocked down a three to send the game into overtime.
The majority of overtime saw both teams scoreless until senior Shamaya Behanan's clutch three-point shooting put GRC up 61-58.
Mason County soon answered Behanan's three and tied the game up at 61.
With just 7 seconds remaining on the clock, junior Hayley Harrison was fouled and sent to the free throw line for the double bonus.
Harrison missed the first, but made the second to put the Cards up 62-61.
GRC's lock-down defense for the last 7 seconds of the game and a missed Mason County layup resulted in a 62-61 win for the Cards.
Harrison was a key factor for GRC, stepping up to fill the shoes of point guard Kennedy Igo, who sustained an injury during the preseason.
Harrison directed the offense well, and scored 11 of the team's points.
Behanan had a huge night for the Cards, as she earned herself a double-double and played a major role in the win.
Behanan consistently crashed the glass and grabbed rebound after rebound, resulting in a 22-point, 12-rebound game.
Other scorers for GRC were Jasmine Flowers (12), Maleaha Bell (6), Shelbi Wilson (6), and Tyra Flowers (5).
The Lady Cards (1-1) return to action on Monday night in Letcher Norton Gymnasium for their first home game of the season versus Nicholas County.