GRC Student Gets Opportunity of a Lifetime
Drumming to the Beat of a Dream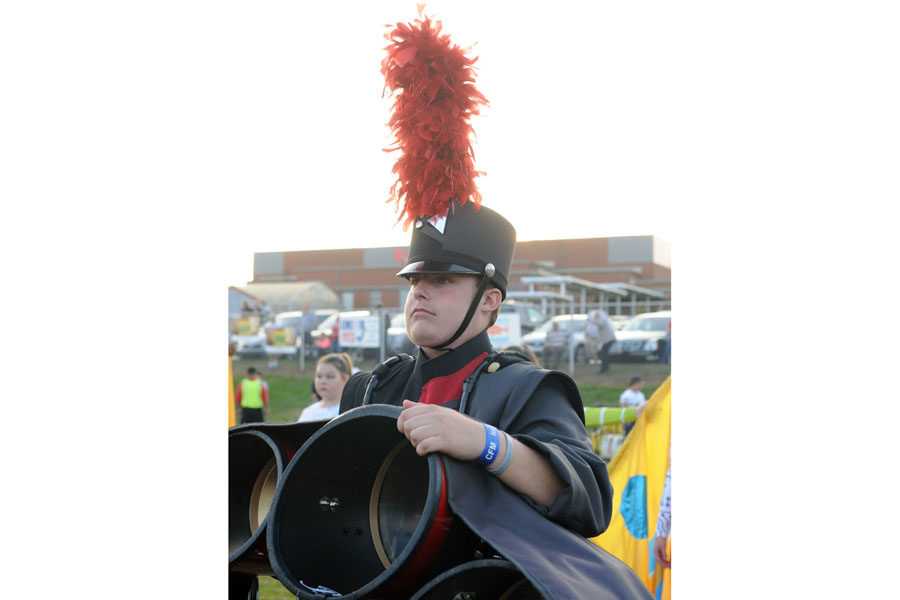 Imagine the sound of the trumpets, with their sound loud and strong, accompanied by the harmonious sounds of the trombone, clarinet and the saxophone.
And if you listen closely, you'll feel and hear the beat of the drums. This has been the life of GRC student Austin Clark for the past four years…and counting.
Clark, a senior, has been playing the drums since he was seven. Along with playing the drums and being in the GRC Band, Clark also serves as the Clark County FFA President, which has given him the great opportunity to play in the National FFA Band during the FFA National Convention.
Clark was selected to play the snare drum in the National FFA Band after a long process of submitting.
"You have to record yourself playing the instrument and tell them where you are from" Clark said. "You play a solo along with a rudiment, repeat the process again, then you send it in."
After two long weeks of anticipation, Clark got the news that he was accepted and was going to be playing the snare drum.
Clark gives a lot of his credit to Mrs. Pigg, one of GRC's FFA advisors and ag teacher, for encouraging him to audition.
"Austin is very talented," Pigg said. "This opportunity was a great time for Austin to combine both band and agriculture."
Clark said the national band began practices on the first day he arrived at the convention, which was held October 24-27 in Indianapolis.
"The first few days were amazing," Clark said. "Practice started as soon as I arrived with practices lasting up to eight hours."
Along with playing the drums, Clark also got to meet fellow band members from across the country.
There were a total of 83 members in the band from the 50 States, the U.S Virgin Islands and Puerto Rico.
In all, Clark performed in front of over 64,000 FFA Members from across the nation.
He mentioned it was an overwhelming experience and he overall enjoyed it.
"I'm really glad I decided to audition," Clark mentioned. "This is truly an experience I will never forget."