Girls' Soccer advances to Regional Championship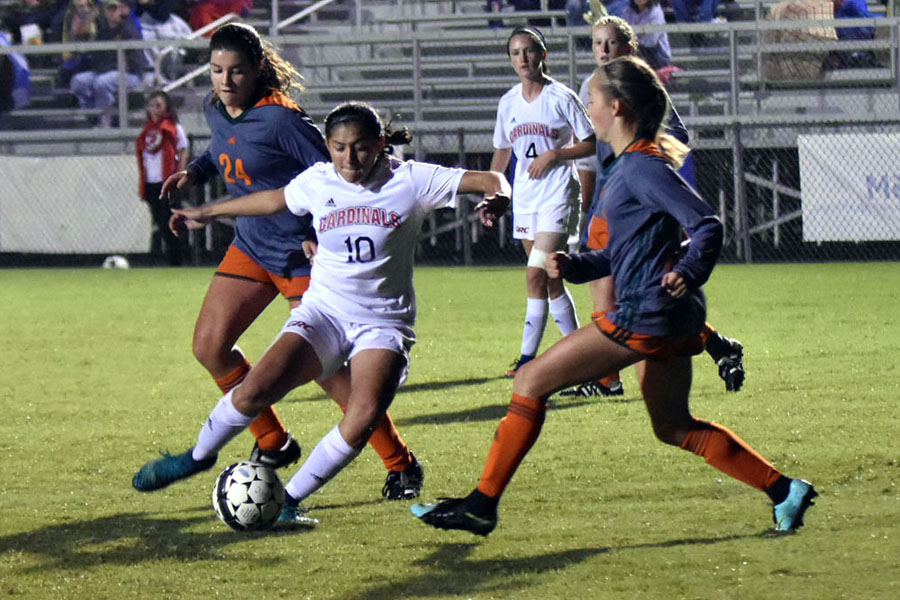 The 39th district champions are looking to move forward and add another trophy to their collection. The Lady Cards played their Regional Semifinal last night against Bishop Brossart winning 5-0. Led behind the scoring of Freshman Allie Bush and Sophomore Delaney Manning, the Lady Cards found their way into the 10th Regional Championship Game.
"Great convincing win over a Northern Kentucky school," says Coach Matthew Abner. "It's a great feeling to be back into the Regional Championship game."
The girls will face off against Campbell County Saturday Oct. 21 at home. Scoring threat Leslie Hernandez went down with an injury in last night's game and her availability for Saturday's championship is in question.
5:15 Goal by Allie Bush assisted by Leslie Hernandez
21:19 Goal by Delaney Manning
41:57 Goal by Allie Bush assisted by Leslie Hernandez
46:22 Goal by Delaney Manning
62:37 Goal by Shannon Ramey assisted by Carlie Fike
-Stats provided by Coach Abner