Greenhouse Grows Lettuce for School Lunches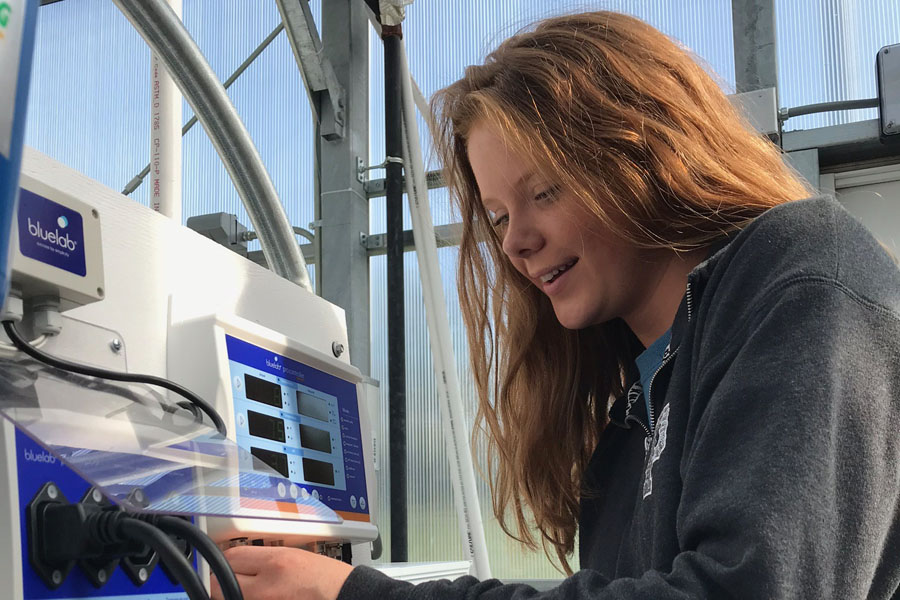 More than 3,000 heads of lettuce, 3 dozen greenhouse students, and a little hard work: these are the makings of the Agriculture program's newest undertaking. Mrs. Pigg and her greenhouse students are working on a project to provide vegetables for the school lunches.
The greenhouse has a newly installed hydroponics system that will allow the students to grow lettuce without the use of soil.
"The hydroponics system is a new technology that students can use to get experience," said greenhouse teacher Mrs. Pigg, "It requires less space than soil and is cheaper without the cost of soil and flower pots to grow the plants in."
The greenhouse students will be responsible for growing these plants and making sure they are ready to be served in the cafeteria.
"The students would be in charge of all the seeding," said Pigg. "Once the seedlings come up, they will be responsible for transplanting them into the system and adjusting the fertilizer and pH levels as needed."
Mrs. Pigg came up with the idea of freshly grown vegetables while talking to former cafeteria manager, Tina Banks, "I discovered that the cafeteria used a lot of lettuce and tomatoes in the school lunches," said Pigg, "and thought that we could use the greenhouse to help."
The system will produce about 564 heads of lettuce every 4 to 6 weeks, but they are not stopping there.
"Right now we are just going to plant lettuce," said Pigg, "but if all goes well we can grow herbs, tomatoes, and cucumbers to serve at lunch."