Students Tackle Entrepreneurship Challenge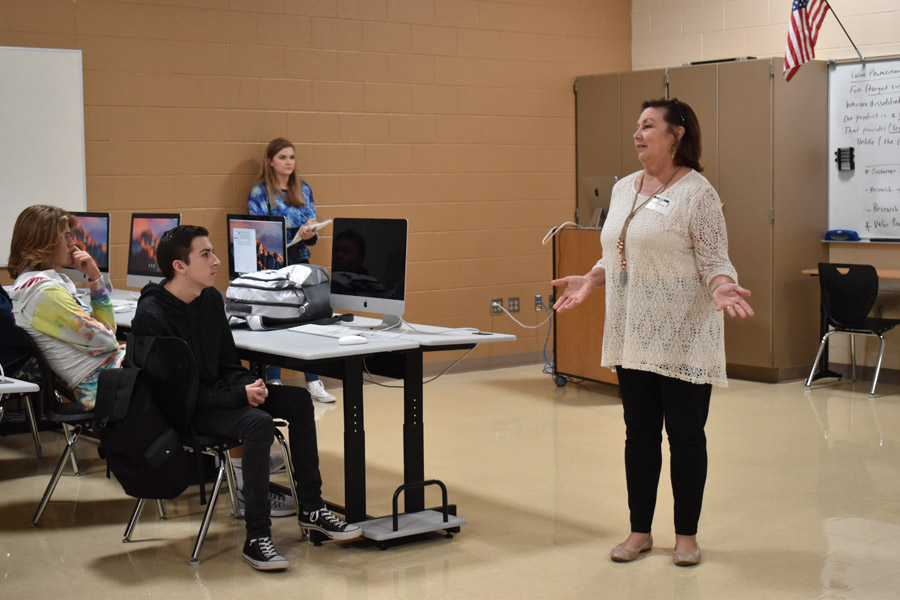 Being a small business owner has always had a certain appeal to a select few, but with the Lieutenant Governor's Entrepreneurship Challenge, students in Mr. Chaney's 1st and 2nd period classes will have the chance to form their own businesses and face a realistic business environment.
Complete with their own webpage and social media promotion, the students have been divided into teams and will form a business plan, a pitch, and a prototype that will tackle an issue of their choice.
The students will be talking and learning from entrepreneurs who will help them learn how to run a business and will also be learning how to deal with customers and how to determine what they want from a product.
The goal of the challenge is to help and keep small businesses in Kentucky. By doing this, students will be able to see opportunities available for businesses and that it is possible for them to run their own.
"The goal is when they walk out of the door at the end of the semester that they'll be able to start their own business," Chaney said.
If the teams pass regionals they will then advance to state where the winning team can win a share of $100,000 in scholarship money.