As Only Bass Fishing Senior, Losh Can't Wait for State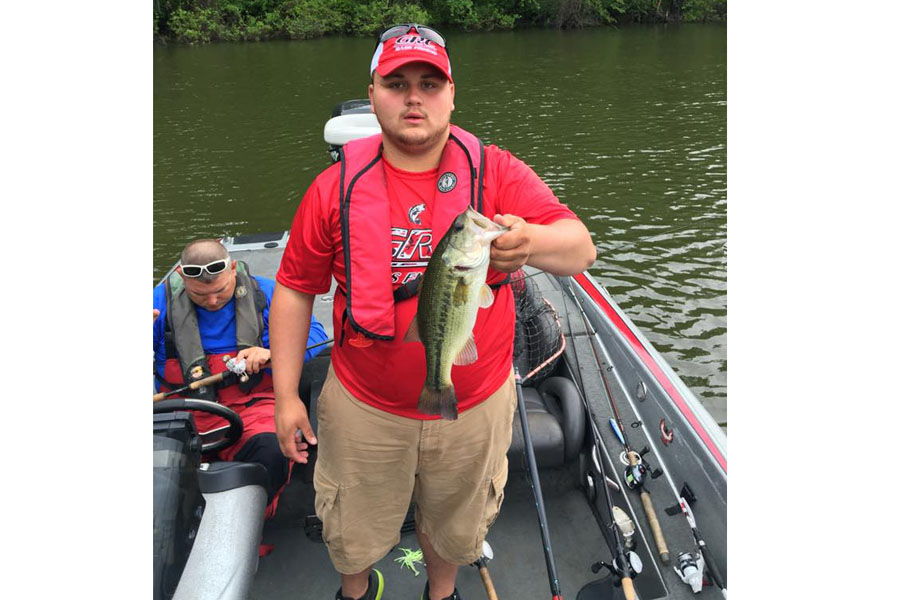 When life gives you the bait, grab a pole and go fishing. Sometimes life hands you something unexpected, but as any great fisherman would say, a reel expert can tackle anything.
Preston Losh, the only senior on the GRC bass fishing team, hasn't always been a fisherman.
Losh used to play football for the Cardinals until he tore his ACL.
"After I tore my ACL and recovered, the doctor said I could play again, but I decided to do something different." Losh said.
Losh says he joined the bass fishing team with some background in fishing from his family. The records go to show that he has been successful in this new direction.
Losh is in his second year of the team and has had two top-ten state finishes. He placed in the top 40 at this year's regionals, and the GRC team as a whole is sending two teams to State.
Fishing has taken Losh all across the state from Lake Cumberland to Lake Barkley to Kentucky Lake. When it comes to the future, Losh says he isn't sure where fishing will take him.
"I've talked to Murray State, Morehead, Campbellsville, and other colleges about fishing, but I might just stay close and go to Eastern Kentucky University," said Losh.
Losh says the team is always lively and he's learned lessons he will take with him in life.
"The biggest take away I will have from fishing is to be patient with everything and wait for the perfect timing," said Losh. "I can't wait to take the team to State in May."