Kindred Adapts to Singles Play, hopes for Another Trip to State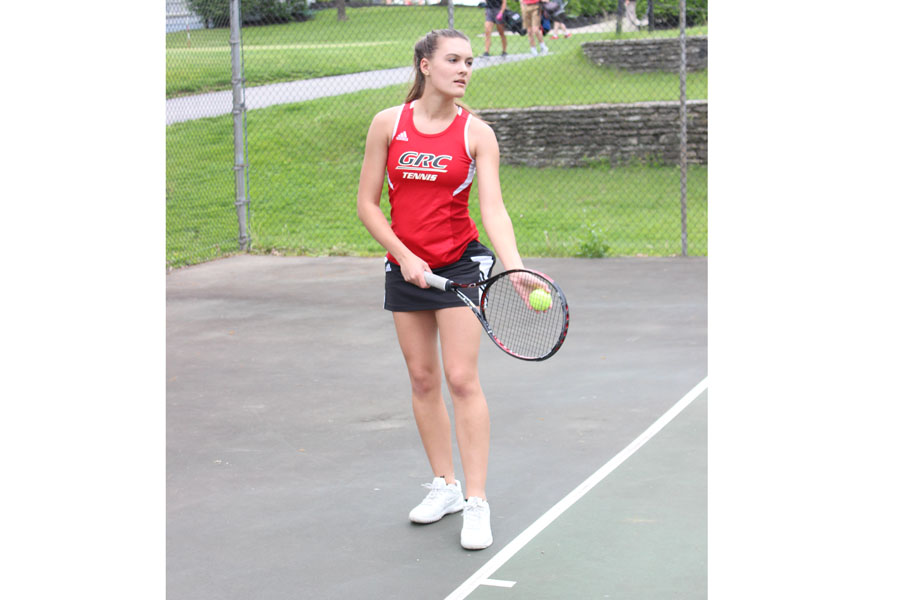 New Team. New Coach. New Game.
The beginning of a new season is always hard because you deal with the addition of new faces and the loss of familiar smiles all at one time.
For senior Micah Kindred, the start of this season is especially tough as she deals with the graduation of her former doubles partner, Shelby Stocker.
"I have to completely change my game," says Kindred. Instead of finding a new doubles partner, Kindred decided try a different approach to tennis by playing singles.
"Shelby and I really complimented each other when we played," she says. "I didn't want to try and replace her because there is no way I could do that."
The Stocker-Kindred duo qualified for state the past two years putting additional stress on this
senior. "It is nerve wracking starting a new season after advancing to state because I feel like I need to go again," says Kindred.
And she is determined to put in the work necessary to get back to state. "In my opinion,
singles is a completely different sport," she says, "but I already know what it feels like to play at state and my desire to get back has increased now that everything is changed."
Kindred is the only member on this year's team who has ever qualified for state. She hopes that through her leadership as one of only two seniors, along with Andrew Clark, she can help them extend their own post-season play.
"I've been on the courts playing during state and the experience really motivates you to get back there," she says. "and it's neat to share my story with my team."