Senior Dance Captain Reflects on Accomplishments, Memories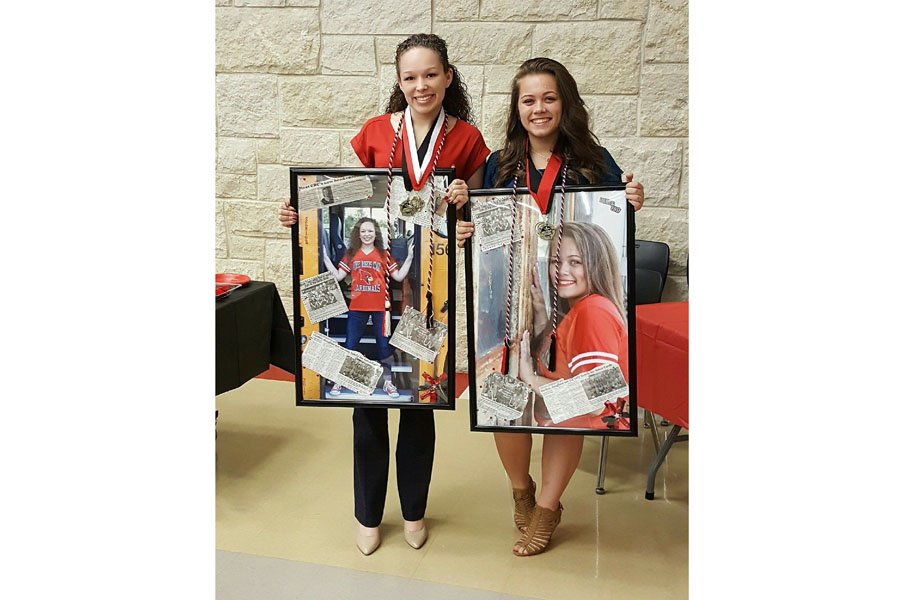 As my time on the Dance Team comes to an end, I have been reflecting on the past four years
and my senior year.
Being a part of a growing program has been a blessing. From winning first place at our first competition to winning Grand Champion at our last, the dance team is setting new heights for future dancers to achieve new and higher goals. The program is building and people are taking notice.
When I was in middle school, I dreamed of being on the GRC Dance Team and becoming team captain my senior year. Now four years later, I have accomplished those goals.
I have made so many friends (more like sisters) in my time of being on the dance team; it's a sisterhood and once you're a part of it, you're a sister for life. I have learned great communication skills, leadership skills, and most important, that hard work does pay off.
As my time as a Dancing Card comes to an end, I want to thank my coaches for always pushing me to be my very best and for never giving up on me.
To my wonderful mother: Thank you for coming and coaching me for my last and final year. Thank you for making the sacrifices you have made to keep up with me and the sport I love so much; you are not only my mother and my coach, but my best friend … I love you.
To my freshman teammates: I know coming to high school is stressful enough, but also adding a demanding sport that takes up all your time is stressful, but you all handled it well and held your own. My advice to you is to keep pushing yourselves and your hard work will pay off.
To the older girls: You all have been on the team and you all know how demanding this sport is, so help out the new girls and be the leaders I know you are.
And last but not least to my other departing senior, Destiny: Thank you for your friendship and many laughs. I know I can always count on you.
To the team as a whole: Thank you for the memories and for making my senior year great! Remember to push yourselves and you will accomplish the goals you want.
Sincerely,
Your former captain