Seven Students Qualify for State Skills USA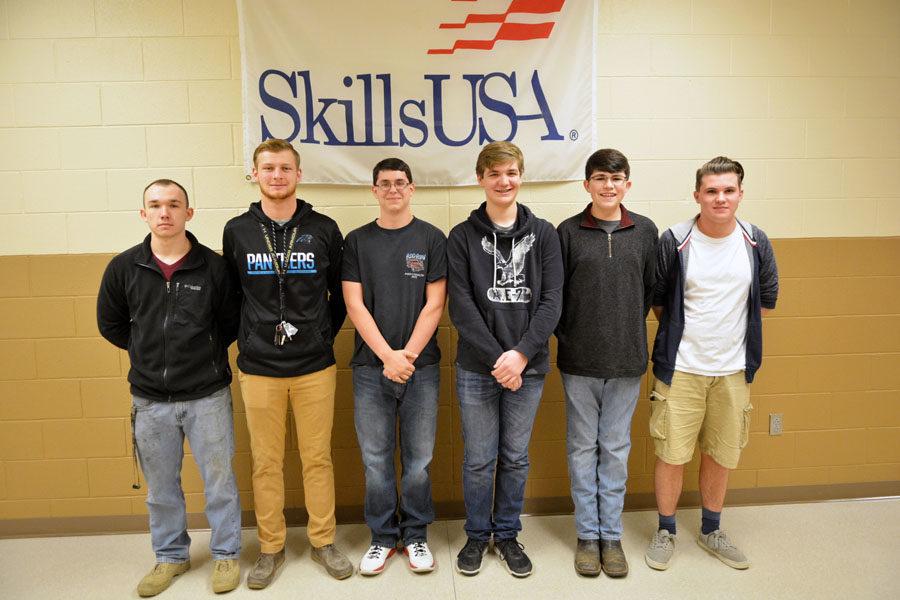 GRC offers many unique opportunities for students to take or are hoping to reach achievements. One academic outlook is offered in the ATC known as "Skills USA."
This program is a student organization that allows those involved in skilled, service, and health occupations to showcase their talents at the annual contest held in state.
Seven GRC students have qualified in regional competition to go on to state – seniors Daniel Jones, Tyler Morgan, and Josh Mcknight; junior Austin Cartwright; and sophomores Peter Kovalic, Preston Hahn, and Jacob Green.
The state competition is set for April 19 where these seven students will compete against other Skills USA champions from across Kentucky.
Robbie Barnes, who teaches informational technology in the ATC, is the advisor this year in charge of mentoring every student who is involved and to take what they have been taught to the next level of challenge.
The club is available to any student who is in a technical program. "It's a partnership the ATC has with students that helps each student excel," Barnes said. "We provide educational events and competition and other avenues for them to have support in their career/technical education."
Competition begins locally and if the judges are impressed by a student's credibility and performance, he or she will continue through state and possibly, national levels.
More then 5,000 students (champions from each of the individual states) compete in the $35 million national event.
Students interested in being a part of this rewarding program may join by getting in contact with any teacher in the ATC hallway, or even by asking a student familiar with this program.