Freshman Takes on Juilliard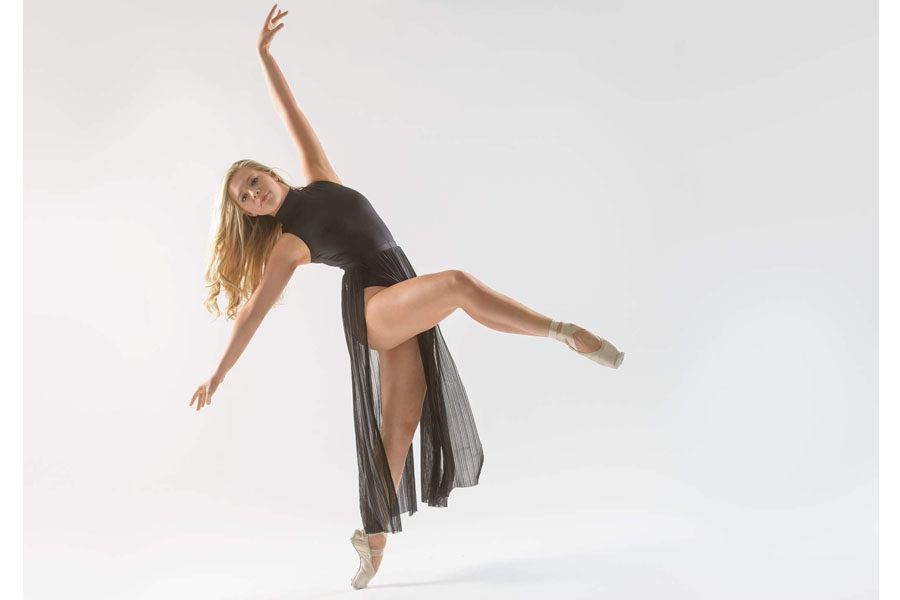 Dance (verb): move rhythmically to music typically following a set sequence of steps.
Freshman Makayla King does not take the definition of dance lightly and has worked hard to get where she is today.
She enjoys many forms of dance, however, her favorite form is ballet.
"It's a way to express myself in a way words can't," says King. "Ballet gets my mind off of things for sure. I have to focus on what I'm doing and remember the combinations. I also have to focus on my technique and being beautiful while doing it."
Ballerinas have to look a certain way; their movements have to be graceful and appealing to the eye.
King tried sports when she was younger; however, she found passion in dance. She has been involved in ballet and other forms for eight years and is now apart of Bluegrass Youth Ballet in Lexington.
King recently auditioned for Summer Dance Intensive at multiple schools; however, her top choice is The Juilliard School.
"Juilliard is contemporary and ballet based, my two favorites," King says.
"The teachers there can show me so much more than what I already know because different instructors have different things to offer."
Summer Dance Intensive is a three-week program at Juilliard in the summer focusing on classical ballet and modern dance for advanced students.
The audition is hardly stress-free and lasts two hours long.
"There were 53 girls and we were crammed to the barre, trying to move as much as we could," King says.
"Your first year, you are most likely not to get in because you are young and not as experienced, so fingers crossed."
There are tons of auditions all over the United States to get into the program at The Juilliard School. Of those auditions, only 44 will travel to New York to partake in the prestigious program.
King will know if she was accepted in a couple of weeks.
Dance has become a huge part of her life and she hopes to expand her knowledge of ballet through Summer Dance Intensive.
"Whether I am accepted or not,"says King, "it was a good experience."