Sophomore Auditions for The Voice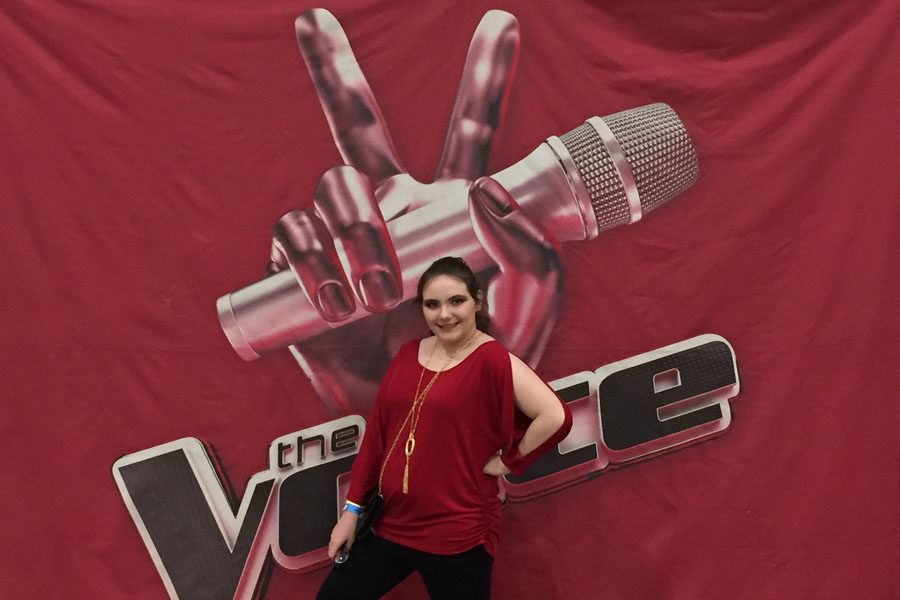 Sharing your voice with other people can be terrifying. Especially when that person is Blake Shelton.
Sophomore Elizabeth Hall recently auditioned for the hit competitive singing show, The Voice, and despite her nerves, loved every minute of it.
Hall traveled to Chicago for her big break, not knowing what to expect.
"There were a lot of people," said Hall. "We got to meet a few of the judges and they told us they would be so excited if we were on their teams."
Hall ended up face to face with country singer Blake Shelton, who told her that she has a unique voice and he would be excited for her to audition again in the future.
"The experience was awesome," Hall said. "I got to hug Blake Shelton!"
Hall's dreams of stardom go back a long way. She has been in choir since elementary school, and her grandfather inspired her to pursue this career because of his own love of singing.
"Ever since I was young I've had a passion for singing," she said. "I just fell in love with it."
Hall strongly recommended auditioning for The Voice to anyone with a passion for singing.
She also gave some words of advice to any aspiring musicians and singers.
"Don't be shy and hide your voice," she said. "It doesn't matter if you mess up because if you finish strong you have a chance to make it."