Winchester Celebrates MLK; Student Groups Involved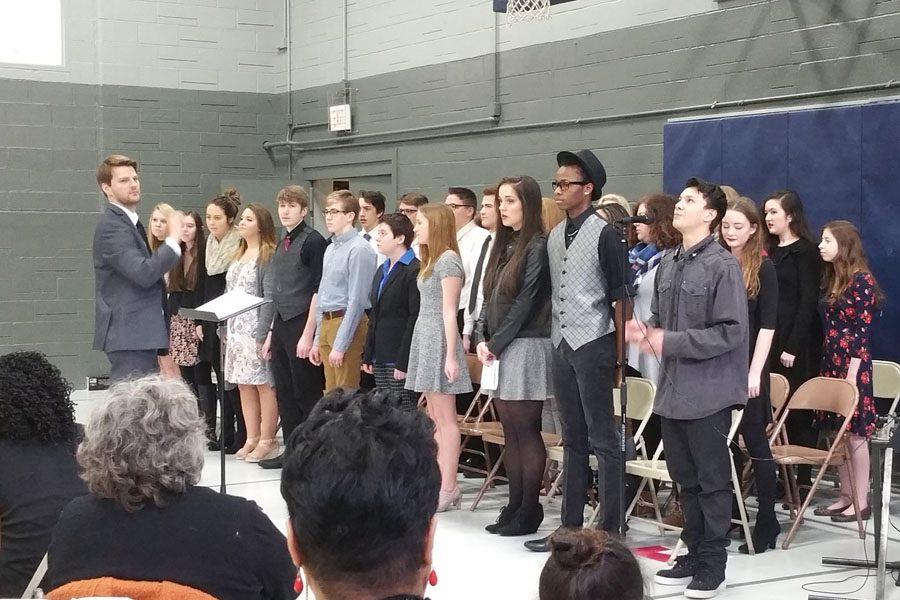 When you perform good deeds out of the goodness in your heart. When you are kind to others and help with no ulterior motives.
When you are willing to go out of your way to show a person that there is someone looking out for them. This is what it means to serve, which so happened to be the theme of this year's Martin Luther King, Jr. Breakfast.
The city of Winchester celebrated its 31st MLK breakfast this year on Jan.16.
The event took place at the St. Joseph Fellowship Hall and consisted of the community coming together to have breakfast while listening to speakers and watching performances by the youth of our city. It was then followed by a march downtown to city hall.
When asked what the most rewarding part of this event was, Mrs. Madsen, a history teacher at GRC, said, "To me it's seeing the students getting involved and hearing the inspirational words of the speakers. The guest speakers are typically people who have done historical, extraordinary things in their lives."
This year's guest speakers were Sheila Hill, who gave an uplifting speech on what it means to serve, and Wilbur Hackett. Jr, who talked about his time playing for UK's football team.
People were also given the chance to listen to the music of GRC's own Cardinal Singers and Jazz Band.
"The breakfast is great for getting the community together and honoring Dr. King and his message," said Mrs. Madsen. "It's just the best program in the world."